You've successfully copied this link.
Is China the new U.S? Chinese buyers flock to SUVs
By Juwai, 28 February 2012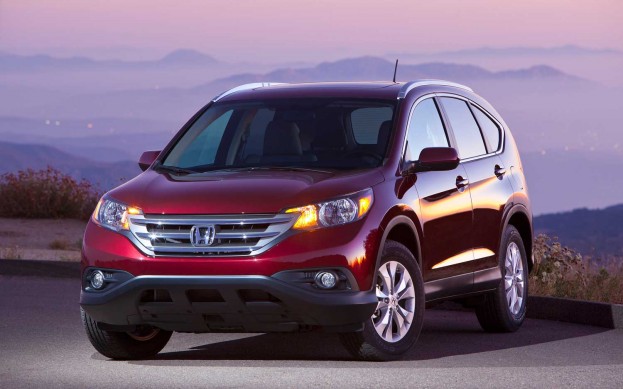 SUV popularity is booming in China, according to a report from
Reuters
. Last year, consumers in China bought 2.1 million SUVs, or about half of the 4.1 million SUVs the U.S. consumed last year. That number seems to be growing, according to data from
J.D. Power
and
LMC Automotive
, with SUV sales increasing 25 percent over the levels seen in 2010. The trend is consistent with China's rapid growth, and could suggest a shift in Chinese tastes.
Alex Nishimoto reports for Automobile Magazine.
February 27, 2012
-- According to analysts, this shift shows how China's car market is maturing, presenting more opportunities for foreign automakers to expand in China.
Reuters
says Mercedes-Benz sold 54,000 SUVs in China last year, accounting for 27 percent of its total sales in the emerging market for 2011 – nearly doubling the percentage point increase since 2007. SUV sales currently make up 11.6 percent of the market in China, and 32 percent of the market in the U.S. If trends continue, China could overtake the U.S. in SUV sales. "SUV growth is certainly the growth segment in China and the manufacturers are on to this," William Russo, head of consultancy firm Synergistics said to
Reuters
. "We will see more and more SUVs actually built in China." Chrysler was an SUV pioneer in the Chinese market, producing the Jeep Cherokee at its joint-venture BAIC plant more than 20 years ago. However, the automaker's SUVs failed to win over the Chinese public due in part to quality issues and the company's own restructuring.
Reuters
says American automakers have a comparatively small share of the Chinese market today, yielding to the Japanese and Korean makes which dominate the compact SUV segment, and to the German manufacturers that dominate the luxury segment. Last year's best-selling Chinese-market SUV was the Honda CR-V, with around 160,000 sold. Also included in the top 10, was the Volkswagen Tiguan, Nissan Qashqai (a relative of the U.S.-market Rogue), Hyundai iX35, Toyota Highlander and RAV4, and Kia Sportage. Producing cars locally apparently has its advantages, as SUV market latecomer Volkswagen still managed a close second in sales volume with its Tiguan, outsold by the CR-V by around 22,000 units. GM, currently a leader in the sedan and minivan segment, is beginning production of the recently-announced Buick Encore compact SUV locally, while Ford is planning on building the Kuga and possibly EcoSport SUVs in China as well. Though the growth in the Chinese SUV segment is apparent,
Reuters
says China's recent love affair with bigger SUVs is an unlikely one, as most vehicle owners live in crowded, urban centers and have little need for a car that can go off-road. But, owning an SUV in China is as much a status symbol as it is in the U.S., and it is this reasoning that has younger buyers flocking to the SUV segment. "The Chinese market has now reached a more mature level," said Russo. "The buyers who are coming in are not as much first-time buyers…[and] when you buy your second car, you tend to look for more variety. It's bought for the family. It's bought to do more recreational things. That's a pattern we've seen in many other markets."
喜欢这篇文章?免费注册,获取居外亚洲市场的最新资讯!