You've successfully copied this link.
Infographic: For wealthy Chinese students, studying abroad becomes the norm
By Juwai, 18 May 2012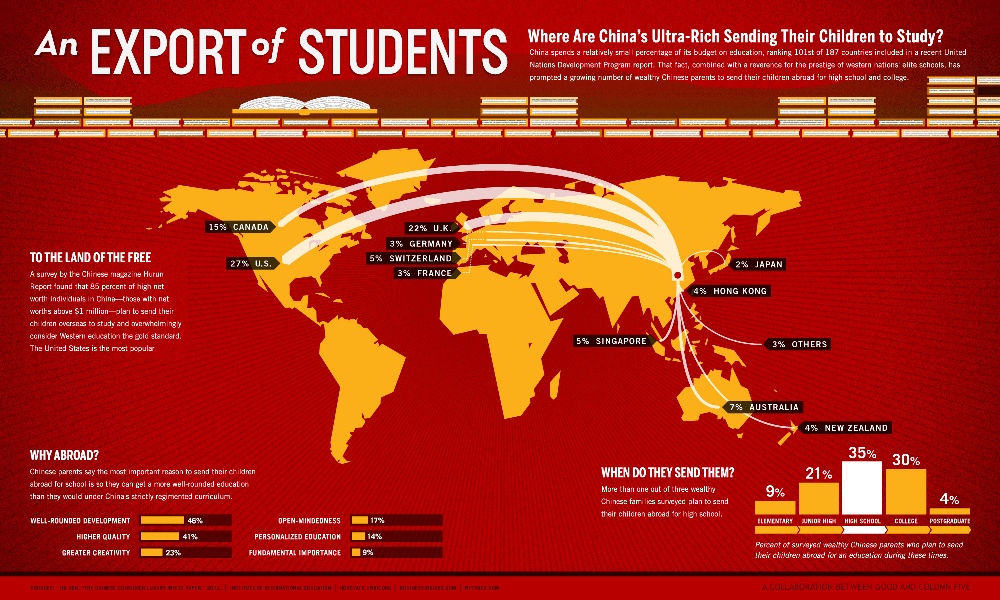 May 17, 2012 by GOOD Education
China spends a relatively small percentage of its budget on education, ranking 101st of 187 countries included in a recent United Nations Development Program report. That fact, combined with a reverence for the prestige of western nations' elite schools, has prompted a growing number of wealthy Chinese parents to send their children abroad for high school and college.
喜欢这篇文章?免费注册,获取居外亚洲市场的最新资讯!