You've successfully copied this link.
Chinese bidding big at New Zealand home auctions
By Juwai, 20 November 2012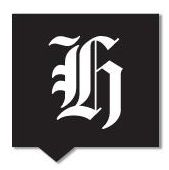 Chinese investors are making their presence felt in New Zealand real estate, outbidding Aucklanders on residential properties.
Unlike most other countries, New Zealand does not currently have any restrictions or regulations on foreign property buyers. Which largely explains the inflow of foreign investment, particularly Chinese investment in its housing market.
Many wealthy Chinese investors are looking for safehavens to store their money and assets overseas, rather than keeping it all at home in China with them. With New Zealand allowing them to do so and purchase homes in an unregulated manner, demand for housing has been on the rise.
Why do Chinese invest overseas?
86 per cent risk diversification
76 per cent product selection
23 per cent immigration
20 per cent other reasons
16 per cent children's eduction
15 per cent return on investment
7 per cent better services
Where do they put their money?
31 per cent real estate
69 per cent investable financial assets
Growth opportunities in next five years:
62 per cent innovative products
61 per cent real estate
57 per cent overseas products
34 per cent basic products
26 per cent equities
7 per cent deposits
5 per cent hard to say
*More than one answer was allowed | Source: China Minsheng Bank and McKinsey
Read more from this article on The New Zealand Herald.
喜欢这篇文章?免费注册,获取居外亚洲市场的最新资讯!