You've successfully copied this link.
In West Vancouver, a 13,000 sq ft mansion aimed at Chinese buyers
By Juwai, 26 April 2013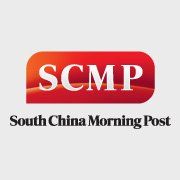 Manyee Lui, a Vancouver based real estate agent is overseeing sales of Vancouver's most expensive listing.
Lui is asking for C$23.8 million for the 12,998 sq ft Caulfield mansion. With such a high asking price, the mansion is being targeted towards overseas Chinese buyers.
"Most of the top-priced homes in Vancouver are purchased by overseas people," says Manyee Lui. "80 per cent of my overseas buyers are from mainland China, maybe 15 per cent from Hong Kong, some from Taiwan."
Though the property is being listed globally, the property has an asking price too high for local buyers, and has received the most inquiries from overseas Chinese investors. Though the luxury property market in Vancouver has been declining, Lui remains hopeful that this mansion will soon become home to a Chinese purchaser.
Read more on SCMP.com.
喜欢这篇文章?免费注册,获取居外亚洲市场的最新资讯!