You've successfully copied this link.
Homes alongside super-luxury goods at Top Marques expo
By Juwai, 05 September 2013

For the first time since China's biggest, most exclusive luxury expo launched in 2005, international property will be marketed at Top Marques.
Number one Chinese international property website, Juwai.com will be presenting luxury real estate from the US, Australia, UK and other countries to the 14,000 consumers who attend Top Marques.
The number of millionaires in China is up 4% from a year ago, reports the Hurun Research Institute, to a new high of 2.8 million.
A number of real estate agents and property developers who are Juwai.com customers will also attend the show to build their own brands, market their listings and build relationships.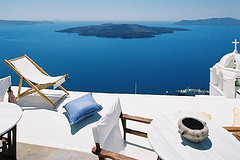 Despite the show's running since 2005, only with Juwai.com's involvement this year has Top Marques been able to include international property among its offerings.
Top Marques exhibitors include super-car companies, luxury yacht makers, private jet manufacturers and customisers, watch and jewelry brands, custom motorcycle producers, financial services companies and many more categories.
Just over 14,000 consumers attended in 2012, and several million dollars of sales took place at the show.
At Top Marques, you can find internationally renowned producers of luxury goods, as well as rare, custom products. In the latter category are custom-made personal computers, layered with traditional Chinese lacquer and gemstones. They require four months to produce and start at $40,000.
"What high-end real estate agents need to understand," said Simon Henry, co-CEO of Juwai.com, "is that high net worth Chinese think of buying international property in lifestyle terms, as much in the investment terms the industry tend to focus us.
"By marketing US property at a luxury show, we emphasize the lifestyle characteristics that can help individual listings transcend the everyday and become coveted in their own right.
"Rolls Royce, Gucci, Cartier and international property by Juwai.com. That's what high net worth Chinese will remember after this show."
Top Marques' venue is the Shanghai Exhibition Center, which is located in the Central Business district of the city, and surrounded by luxury shopping galore, including Louis Vuitton, Gucci, Mont Blanc, Cartier and other top brands.
喜欢这篇文章?免费注册,获取居外亚洲市场的最新资讯!