You've successfully copied this link.
Quote of the Week: Developers begin establishing foothold in China
By Juwai, 28 November 2013
"Most of the Chinese investors preferred the properties sold at around 500,000 pounds ($801,600) per unit in London, partly for their children who will study in the city, with the others looking toward long-term gains of capital investment and rental."

Paul Bennett, International BD Director of Berkeley Group
Thanks to their voracious demand for real estate abroad, Chinese property investors are all the rage right now with foreign developers.
Today's Quote of the Week comes from Paul Bennet, International Business Development Director at Berkeley Group, which is selling mid-priced units to upper-middle class Chinese buyers in London.
Berkeley Group is such a believer in the Chinese market for UK property that it just opened its first marketing office in Beijing.
Zhang Hong, of Jones Lang LaSalle, China also reported selling approximately 100 London apartments to buyers from Beijing alone. In their case, prices ranged from £300,000 to £4 million.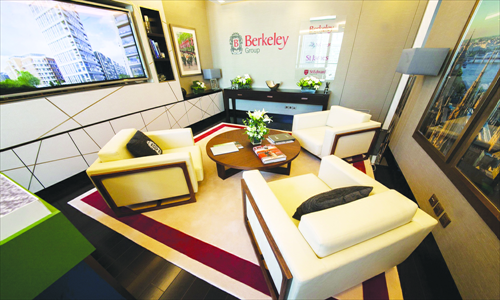 Chinese buyers appreciate the fact that there are no capital gain and property taxes in London, as well as the long-term property holding rights in the UK.
They are also disenchanted with their own domestic property market. Beijing has become one of the most expensive real estate markets, so the opportunity for a safe and profitable long-term investment there is unclear.
Besides London, other top destinations for include Orange County, California, and Queens in New York, as reported by Forbes – based on data from Juwai.com.
Read the full story on Global Times.
Related Links:
Chinese property investors looking at London...and beyond
Quote of the Week: Chinese grab money off the printing press
Real estate agents get more questions about immigration
Understanding wealthy Chinese real estate investors: How many are there?
喜欢这篇文章?免费注册,获取居外亚洲市场的最新资讯!