You've successfully copied this link.
Juwai Update: New China certifications and interactive map!
By Juwai, 22 January 2015

It's a new year and we're kicking off 2015 with some exciting Juwai.com updates – we've picked up two new Consumer Trust Certificates!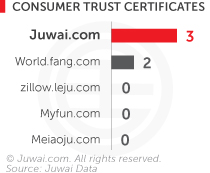 In addition to being Baidu V2 Verified, Juwai.com is now also certified as a trusted and industry approved brand by the China Electronic Commerce Association (CECA), which is endorsed by the Chinese government.
Additionally, we've also been certified by Anquan.org (安全联盟), a coalition of China's biggest and most respected internet companies.
As part of our effort to build a trusted platform that Chinese buyers readily rely on, we are constantly working to validate the Juwai.com offering to our Chinese buyers through quality service.
These certifications are industry validations of the value provided– further boosting consumer confidence in the Juwai brand.
New interactive map guide on Juwai.com
Another thrilling Juwai update is the launch of our Australia Top Universities Map!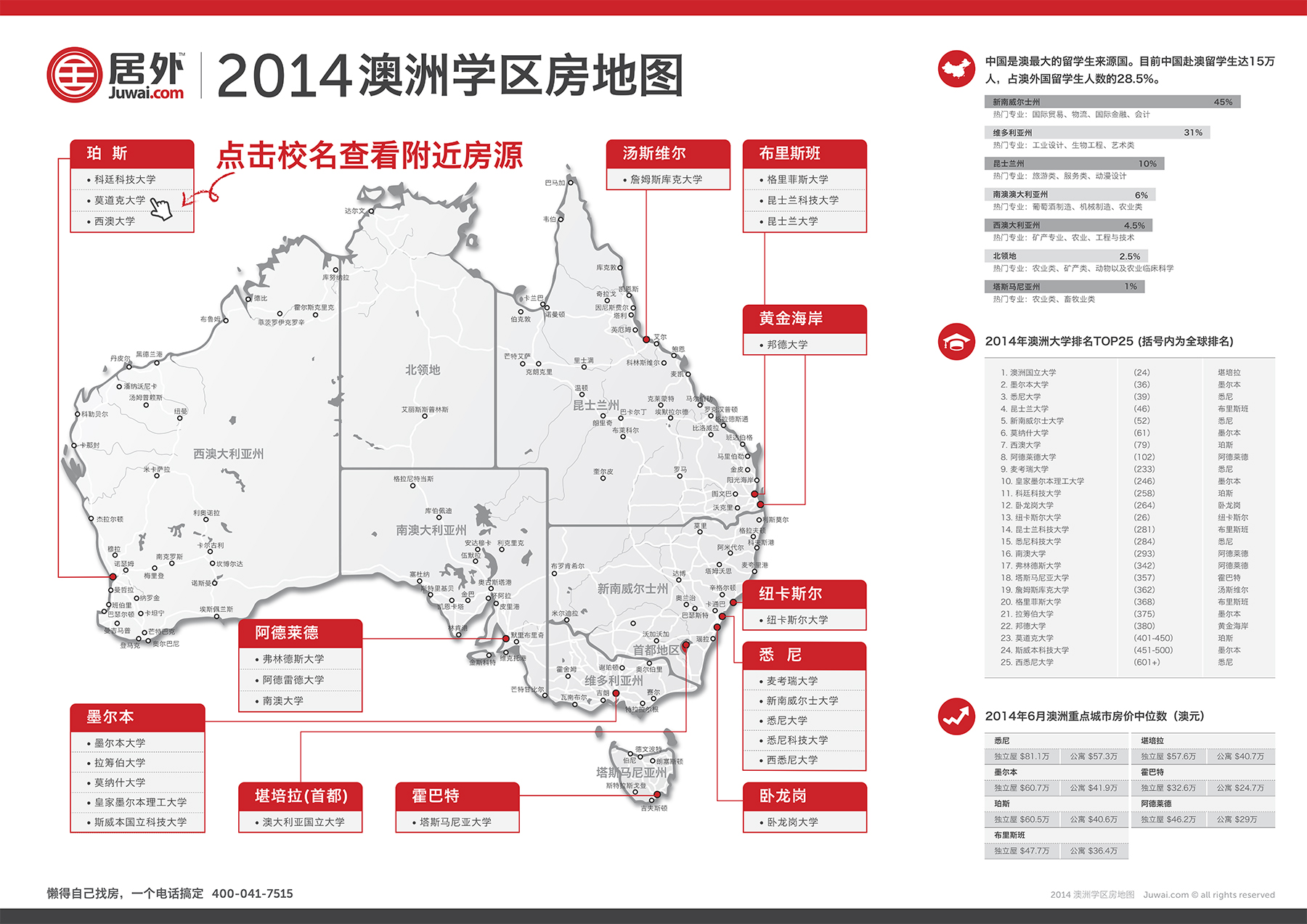 A downloadable and interactive map that pinpoints top universities in Australia, the Juwai Australia Top Universities Map will automatically showcase a list of available nearby properties when Chinese consumers click on a particular university on the map.
Find your fortune this Year of the Goat with Juwai!
Last but not least, as we make way into 2015, come check out our Juwai Year of the Goat zodiac forecast! Wood, fire, metal and earth elements dominate 2015, so real estate, technology, and education industries will prosper.
See what the Chinese zodiac has in store with you here!
喜欢这篇文章?免费注册,获取居外亚洲市场的最新资讯!