You've successfully copied this link.
Juwai Global Developer Summit: Bridging global developers with China
By Juwai, 07 December 2015

We've just wrapped up our first Global Developer Summit in Shanghai – a 3-day bespoke event offering international developers the master stroke of direct access to China's elite developers and agents.
Breaking new ground as the first Developer-2-Developer event in the industry, 21 developers representing nine developer companies from six countries – US, Australia, Cambodia, Vietnam, UAE, and the Bahamas – flew into China to learn about the Chinese buyers and search for local allies who may provide invaluable connections and help open more doors in marketing to Chinese buyers.
Beyond giving international developers the opportunity to network face-to-face with top Chinese developers and agents, seven industry experts were also present at the Developer Summit as speakers to share insights and help them learn how to navigate the intricate Chinese market.
Held at the Swissôtel Grand Shanghai, Juwai.com CEO Charles Pittar kicked off the morning speaker session as keynote speaker, enlightening attendees about how to tap into the power of overseas Chinese investment.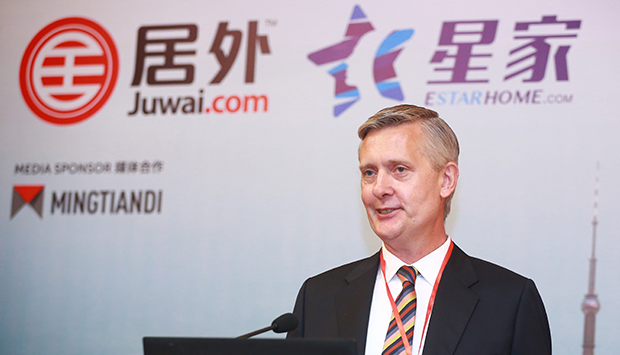 "There are a number of ways to start to predict where would China investment focus on in the future. One way is to look at Chinese consumer behaviour – working out what are the trends, where are Chinese consumers looking at, and where are they searching from," said Pittar.
Chinese consumers are fast overtaking the world, whether as investors, travellers, luxury consumers, or students. Eager to capture this rapidly growing and lucrative market, China developers are venturing forth to establish their presence abroad – even to far-flung countries, such as Africa.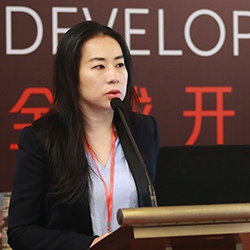 One China developer way ahead of the curve is China developer giant, Fosun. Sharing their global expansion strategies at the Summit was Fosun Property Holdings' Executive Director of Strategic Research and BP, Carrie Wang.
According to Wang, Fosun embarked on its global expansion via both organic growth and non-organic M&A, which includes hiring one very experienced MD in the local market of a foreign country, who will be the starting point in the market to help Fosun set up the team on the ground.
"We all know that real estate is a very local business, that's why we don't do investment from [our] headquarters – we do investment in a local office with cooperation from headquarters. That's a very important strategic view of Fosun Property, and that's why the Global Local Team will be essential for the business to be successful," explained Wang.
Another advocate of the importance of localisation was He Jin Liang, Head of China Market Sales of Greenland Group-Australia Branch, who spoke about Greenland's overseas plans.
All Greenland projects abroad are self-managed – from land purchase, planning and construction to sales & marketing and after-sales services. This is where we differ. We also localise our overseas development strategy. While management level is made up of key employees from China, operations across all levels are by local professionals.
Why are more and more Chinese developers so keen to expand abroad? One main factor is the growing discernment of Chinese investors, according to Michael Cole, Founder of Mingtiandi – China's leading blog for China real estate intelligence.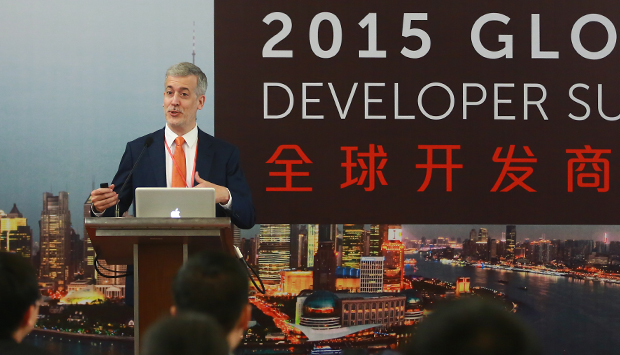 Cole notes that Chinese investors are heading towards a new direction in 2016, whereby "niches will begin", thanks to their mounting desire for properties with good yields.
More importantly, he opines that Chinese investment abroad shows no signs of slowing down and is in fact, predicted to pick up for 2016.
"In 2016, I foresee some growth. In 2015, it [Chinese investment] might go up to US$20 billion by the end of the year. In 2016, it can easily go up to US$25 billion. Do I see it slowing down? I see Chinese investors becoming more careful, but I don't necessarily see it slowing down," shared Cole.
Fellow speaker Zhou Hua, Vice President of Henry Global Immigration concurs. "In 2014, Foreign Direct Investment (FDI) from mainland China into overseas real estate reached a total worth of US$16.5 billion. By the end of 2015, experts and several institutions in China have predicted these figures will continue to soar and escalate to eventually hit US$20 billion," shared Zhou.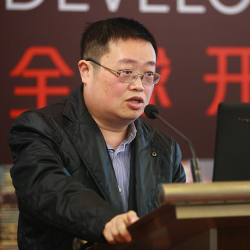 One other interesting trend to note was the emerging interest from Chinese investors in industrial parks – an insight divulged by Chen Sheng, who is the Dean of Consultancy at China Real Estate Data Academy.
"This means Chinese overseas property investments are no longer confined to residential and office properties. It also shows that Chinese overseas property investments are already aligned with the One Belt One Road (OBOR) initiative, and has increasingly expanded," said Chen.
Chen also believes that the global economy recovering gradually – combined with the non-balanced economic growth and low interest rates easing strategy – the monetary policy currently offers good opportunities to Chinese for investment.
Factors and trends aside, another big question was, "How do you create brand awareness with Chinese buyers?"
Josephine Pan, General Manager of FCB Greater China, divulged that the power of traditional media is now on the decline due to the rise of the internet. This, in turn, has led to more fragmented media channels and more information, thus making it more difficult for brands to capture a consumer's attention in today's market.
It's so clear that there is a shift of today's brand communication to consumers. What kind of consumer behaviour do you want to change? There are three new approaches to this: 1) Create favourable perception through ideas that are more by deeds than words; 2) Change behaviour directly; 3) Leverage on big data – insights from actual behaviour – to help drive sales, create content, and to enable targeted/real-time communication.
A game changer is the fact that even consumers can become the media nowadays, thanks to online channels that now gives Chinese consumers the ability to post direct comments and feedback on products and brands.
Following the morning speaker sessions and lunch was the most anticipated part of the event. While the networking sessions commenced, international developers each had the opportunity to share in a seperate room a 15-minute presentation of their respective development projects to room of Chinese agents.
As the room filled with Chinese agents raring to connect with international developers joining the event, the 3-hour networking session saw over 130 local agents from nine cities in China, who perused various international development projects on display that interested them.
While some Chinese agents already had specific developers and projects in mind, others were content to take their time visiting each developer and poring over their projects. Many also found new developers and countries of interest after checking out the individual presentations.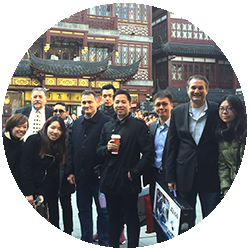 The first day of the Global Developer Summit concluded with a sumptuous dinner feted by Juwai for the international developers at the Yuan Yuan Chinese restaurant in Swissôtel Grand Shanghai, who enjoyed a night of good food and camaraderie to cap off a successful day.
The next two days saw the international developers enjoying an executive lunch at Shanghai's renowned Yu Garden, before embarking on a property tour around Shanghai and Suzhou, which included experiencing China's Water Village culture in the historical Tongli Water Village.
Here are what some developer attendees had to share of their 3-day experience at the Developer Summit: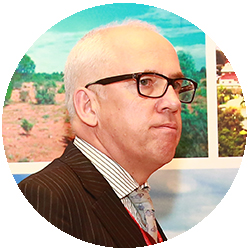 Colin Sanders, Waterfall Property Management Limited, Australia
"Very informative. It's great to see so many property developers and people interested in investing in overseas property. After my 15-min presentation, I went to my booth and I couldn't sit down for literally two hours because so many people were coming up to me, asking me questions about the project, so it [the networking sessions] was definitely useful."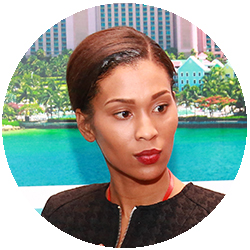 Siddeeqah Beneby, Aristo Development Limited, The Bahamas
"I actually loved the event. I thought it was very well put together and executed very well, I learned a lot from the speakers, and the networking was basically, amazing. We had quite a few agents run through our booth, and even had some individual buyers. I learned that the Chinese buyer is very savvy now – I didn't know that before. Overall, I thought it was a very good experience. I would recommend this platform to almost everybody."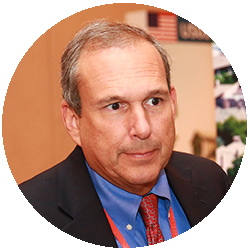 John David, The Grande Organization, US
"Today's event was very well organised and had a great crowd of diversified folks, where we can meet and talk to potential agencies, individual investors, and promoters. We thought you did a great job educating all of us on what's happening in China, as well as the demands and branding criteria of the Chinese investors. We have meeting scheduled for the next four days, and we foresee some follow-ups will occur as well. We enjoyed the experience and we look forward to participating in future ones."
Dung Ngo Quoc, HB Group – New Hoi An City, Vietnam
"We've made some very good contacts and potential agents, which I think is a strong must-have as our first step into the China market. They showed significant interest in our properties as well as the Vietnam market, which is a new market so we have to do a lot of education, but I hope we can achieve that quickly with Juwai's cooperation and meeting all these agents. It was a wonderful event and I would love to join more of Juwai's events in future.
喜欢这篇文章?免费注册,获取居外亚洲市场的最新资讯!