You've successfully copied this link.
Hunting for "Fly'n Buy" Chinese this Golden Week 2015
By Juwai, 03 March 2016

The first Golden Week of 2015 has just ended with a bang!
Nearly 5.2 million Chinese globetrotters travelled overseas from China during Golden Week 20151, and are estimated to have spent US$22.4 billion while vacationing abroad this year.1
That's a US$4.73 million increase from last year!1
What's more, data from China UnionPay – China's only domestic bankcard organisation in China that is accepted in 141 countries and regions globally – revealed that overseas transactions by Chinese tourists increased nearly 50% year-on-year.2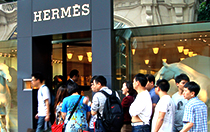 Indeed, Chinese money is making its way around the world on an impressive magnitude, and this presents a fair shake to shrewd entrepreneurs who recognise that China is a vast well of untapped potential beyond hospitality and tourism sectors.
One such sector is real estate, which holds major Golden Week potential for property agents around the world.
Many property sellers around the world have come to notice that this is the time of "Fly 'n Buy" customers looking to fit in property viewings during their holiday travel for purchase.
Here at Juwai, we often hear about these "Fly 'n Buy" clients from customers as well. Nevertheless, we've noted that while peak travel seasons are well-suited for such buyers, they actually pop up year-round.
Click here to find out the impact of Golden Week on international realtors.
Cashing in on Chinese
Many countries have woken up to the economic power of the Chinese traveller, fervently implementing various Chinese-friendly methods to attract and expedite convenience for Chinese tourists – especially during the Golden Week mass travelling.
In the US, destinations popular with Chinese are pulling out all the stops to cater to Chinese culture and palates – such as California and New York.
Luxury hotels such as Trump SoHo New York and The Ritz-Carlton New York have been ardently courting Chinese tourists with Golden Week packages. At Beverly Hills in California, over half of its finest stores now employ staff well versed in Mandarin and Chinese culture, as well as accept credit cards from China's UnionPay.3
It's an intense fight for Chinese money, and we don't blame them. After all, we're talking about the world's biggest spenders4, whose global tourist spending increased by 18% in 2014.5
California welcomed the largest tour group of 7,000 Chinese tourists to the US last year, whereby every single tour member splurged an average of US$10,000 in just seven days.3
Another country desiring Chinese arrivals is Spain, where Chinese trippers now reign supreme as the top holiday spenders.
Like in the US, Chinese cuisine and TV stations are now being offered in many Spanish hotels, while Spanish businesses are beginning to provide Chinese translated descriptions about their products.5
Even Spanish soccer giants Barcelona and Real Madrid are lending their star power by releasing a special Chinese New Year video to entice their massive fan base in China.5
The time of action is now, so get prepped ahead for the National Holiday Golden Week this October 2015.
Sources: 1. China National Tourism Administration; 2. China UnionPay; 3. Breitbart News Network; 4. World Tourism Organisation; 5. SCMP
喜欢这篇文章?免费注册,获取居外亚洲市场的最新资讯!