You've successfully copied this link.
China's wealthy paying cash for Eastside luxury homes
By Juwai, 18 May 2016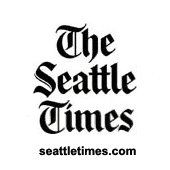 Seattle's Eastside is experiencing a wave of wealthy Chinese buyers for luxury homes in Medina, Clyde Hill and other millionaire rows in West Bellevue.
High net worth Chinese are investing in Seattle-area real estate in growing numbers, buying multimillion-dollar homes, rent-producing properties and land for commercial development.
Citi Private Bank has reportedly seen a 30% increase over the past 12 months in the volume of mortgages involving buyers from Asia in Seattle.
Chinese are buying for a range of reasons, such as a safe place to invest and diversity their wealth, educate their children overseas, or launch businesses.
While there are some who buy without ever seeing the property, it's more common for wealthy Chinese to "hop on a plane to Seattle as part of a US tour".
Seattle has been getting more attention from Chinese since President Hu Jintao's 2006 visit, direct flight service since 2008, and more recently, the popular Chinese romantic comedy Beijing Meets Seattle.
Read more on SeattleTimes.com.
喜欢这篇文章?免费注册,获取居外亚洲市场的最新资讯!