You've successfully copied this link.
Property Spotlight: Reagan's former home listed on Juwai
By Juwai, 27 June 2016

The past Californian residence of former US President Ronald Reagan is now available on Juwai.com.
Set in the exclusive neighbourhood of Pacific Palisades in Los Angeles, California, the home – now a sprawling Mediterranean mansion of 12,000 sq. ft. hailed as the 'Riviera White House' – is where Reagan was living at when he first received the momentous news that he would become president.
Boasting panoramic views that sweeps from The San Gabriel Mountains to Catalina Island, the Riviera White House underwent a modern makeover in 2012, yet retains much of its original and historical elements.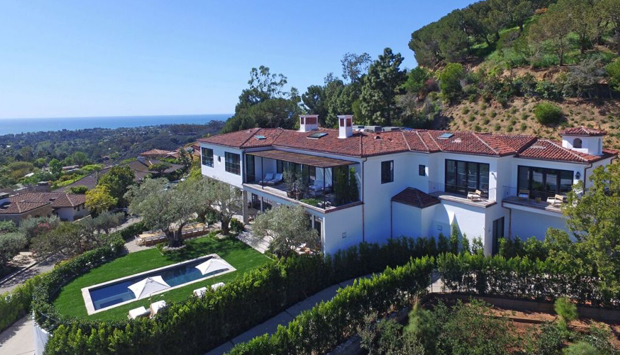 This includes the original bar in the living room, where the Reagans – famed for their generous entertaining – had played urbane hosts to many world leaders and Hollywood celebrities, as well as the library bathroom door that features an original door from the old residence, which bears a plaque commemorating Reagan's election win in 1980.
Reagan was in the shower when he answered a call from President Jimmy Carter, who delivered the results with the iconic phrase of, "Mr. Reagan? Congratulations. You're President of the United States."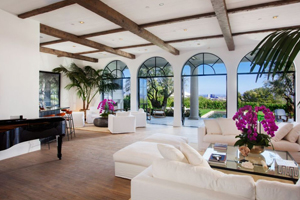 Offering complete and much-valued privacy, the Riviera White House also comes with six bedrooms in the main house, one bedroom in the guesthouse, and a vast array of luxury lifestyle features and amenities.
Among some of the amenities of note include a temperature-controlled wine room, a professional screening room lined in 100% cashmere fabric, a home gym, a heated saltwater pool with invisible glass-walled spa, and a lush and verdant landscape featuring 100-year-old olive trees surrounding the entry courtyard.
Now listed on Juwai.com by real estate lifestyle marketing group The Society Group, this luxury lifestyle property is touted as the only property offered for sale to have been home to a sitting US president.
See the listing on Juwai.com now.
喜欢这篇文章?免费注册,获取居外亚洲市场的最新资讯!