You've successfully copied this link.
Juwai China Agent Summit links global agents with China
By Juwai, 15 September 2017

30 international agents – representing 24 companies from 13 countries – recently converged in Shanghai to meet and network with nearly 140 local Chinese agents.
Since 2014, the Juwai China Agent Summit has been regularly hosted in both Shanghai and Beijing as a unique event that not only allows international property professionals to gain crucial insights into the Chinese market from prominent industry speakers, but also offers them the opportunity to network directly with select Chinese agents.
Select property agents – for a certain fee and on a first-come, first-served basis – will also be provided a 15-minute property presentation session to present their projects and development to Chinese agents, such as Xie Hui of Thailand-based Blue Sky Asset Plus Co., Ltd at our latest Summit below.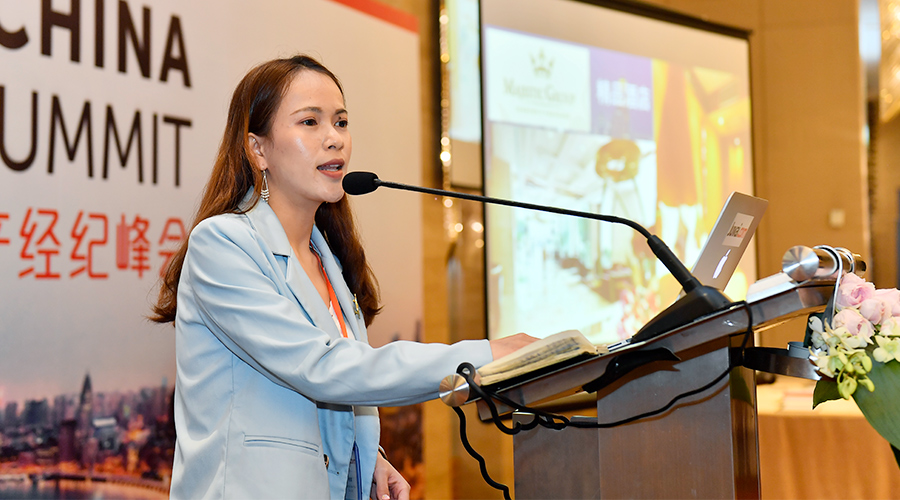 Similarly, local Chinese agents – hailing from sectors highly relevant to Chinese overseas property investors, such as immigration, education, legal, and financial wealth planning – gathered at the Summit to learn more about the global property markets, and forge vital business relationships directly with international agent attendees.
This creates a rare opportunity for international agents and local Chinese agents to meet face-to-face, whereby they can identify compatible allies and develop partnerships that may help international agents extend their reach and broaden their brand presence in the China market.
Morning Session Speaker Highlights

What drives Chinese buyers abroad?
Why is property investment so important for Chinese, and what are the motivations propelling them overseas? Keynote speaker Sue Jong, Chief Operating Officer (COO) of Juwai.com, addressed this by sharing myriad insights into the Chinese buyer psyche, as well as why real estate is the #1 choice of investment for Chinese.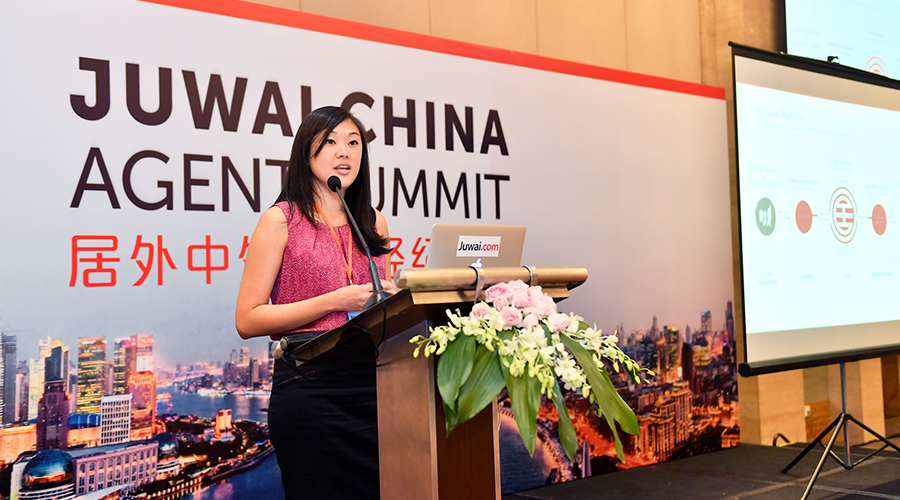 According to Jong, owning property is so deeply-rooted into the Chinese culture that marriage in China nowadays is nearly impossible without owning real estate under their name.
"Many Chinese feel very strongly still that a man should own property before you get married. You might think, I feel like an adult these days but I should probably get a job before I get married or having kids. In China, in a similar way, you should have a sense that you should own a property before you think about getting married. So, there are people in a family whereby relatives will pool money together to purchase a house to give to the kid just so he or she can be eligible to meet people," Jong explained.
Jong further revealed that a Juwai survey conducted earlier this year showed that 92% of Juwai.com's Chinese consumer respondents intend to travel internationally in 2017 – 42% who plan to property hunt during their trips abroad, while 52% said that they are already considering purchasing property in the countries that they are visiting overseas.
The survey also divulged that of the Chinese respondents already considering to buy property in countries that they were travelling to, 79% were researching two or more countries.
"What that means is many Chinese aren't just comparing your property to the property that's just down the street or in the next neighbourhood – they're comparing whole countries. Do I want to invest in Portugal or do I want to look at New Zealand? We've had cases where people call into our call centre and ask us, 'I've just had a baby and I'm thinking 20 years down the line for my kid. Canada sounds good but there's a lot of restrictions…how about New Zealand these days?' So, having an idea on what sets your country versus another, or your city versus another is very, very important in terms of these conversations, as these questions open up the opportunity for you to position yourself as the expert they can trust for such advice," said Jong.

Chinese students heading overseas getting younger
Education is also another major factor driving mainland real estate investors overseas, according to two education professionals guest speakers: Glacier Zhang of AW Education (Shanghai Branch), and Fay Xiang of Oxbridge International.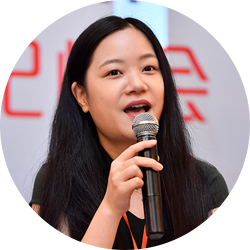 "Roughly 26 million Chinese students went abroad just earlier this year, and gradually we can see that the undergraduate group heading abroad is getting bigger and bigger, and the [Chinese] high school student population [overseas] is increasing in the recent three years. So, the general number of Chinese going abroad is seeing a 5-10% increase every year," said Zhang.
Zhang also explained that Chinese parents are increasingly sending their children overseas at a younger age due to the high competition in US college admission, so they want to send their children over for high school education to get into the Ivy Leagues and top 30 universities. She also noted a recent trend where some Chinese parents are even considering to send their children abroad for primary school education.
"Even if they don't send them out for primary school, they start language training, talent and character building, and do competitions like AMC to establish a unique hook for their kids in order to apply to top high schools in the US or other countries," Zhang revealed.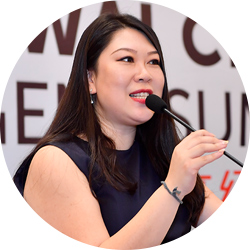 Xiang concurred that education is a strong motivation for Chinese purchasing homes overseas, chiming in that due to the fact that Chinese culture is different in the sense that most only have one child in each family, hence their child is very precious to them, and they do not desire their child to keep moving around, hence they prefer to buy a place that lets their children live comfortably and conveniently while studying abroad.

Working more successfully with Chinese buyers
That said, how does one win over Chinese property investors more effectively? According to Wen-Lee Ying of Global Platform Holdings – a past attendee of our Juwai October 2016 Beijing Agent Summit – there is no easy way to get a lucky break with Chinese buyers, and patience is definitely needed as success with Chinese buyers does not happen overnight.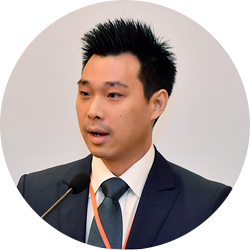 "If you're going to consider using a shoestring budget [to market to Chinese buyers]…well, it's not cheap. All those expenses you have to be very smart about, whether you are just starting or you already have some experience wihin the market, hitting those conferences like Juwai's for example – this is something that we did a lot, actually. At most of the conferences, we found that we've some sort of decent feedback. It's also all about branding. It's a personal choice but it's important that you get your brand out there too," said Ying.
He further adds that even after having met and established some relationship with Chinese agents, it's imperative that international agents must help them do the job as well.
"Don't think for a second that you have the agents signed, they are putting information on the website, and you give them a couple of trainings, that they are going to selling for you. They're going to sell what's easy for them. You have to remember that who you are talking to is probably the manager or maybe the principal of the company…it doesn't really matter. At the end of the day, they are just the interface. They're the point of contact for you but they're not the ones selling. The one selling for you are the sales people, consultants, and the guys on the ground…those people are going to latch onto whatever that's easy for them," said Ying.
He further elaborates, "They won't go online. The clients will go online – they won't. The client is going to say I found this, they will tell their consultant, and their consultant will do online study, and then they're going to say, 'Well, that wasn't a good experience, and I would not sell this product.' So, you're going to want to understand their thinking and use the path of least resistance – the easier you make their job, the more likely they are going to focus on your product."

New China policy impact on outbound Chinese property investments
According to Mireia Paulo of A&Z Law Firm, the outlook for Chinese outbound investments under the new capital controls is not all doom and gloom in the coming years.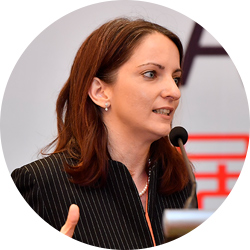 "For the investment projects, it's not that you cannot do anything. The government is still encouraging Chinese private companies to go abroad and to internationalise and become more professional. So, in that sense, there's still a lot of opportunity. The other thing is that the National Congress is going to be next month, so during the rest of 2017, there probably won't be too many changes as the political scene is stabilised," said Paulo.
Paulo further noted that for agents or developers working with Chinese partners, it's advisable for them to ensure that the company or partner that they're collaborating with falls into the encourage category, and to check whether their development projects require government approval, as it could be time consuming to attain approval.
Afternoon Networking Session: Agent Testimonials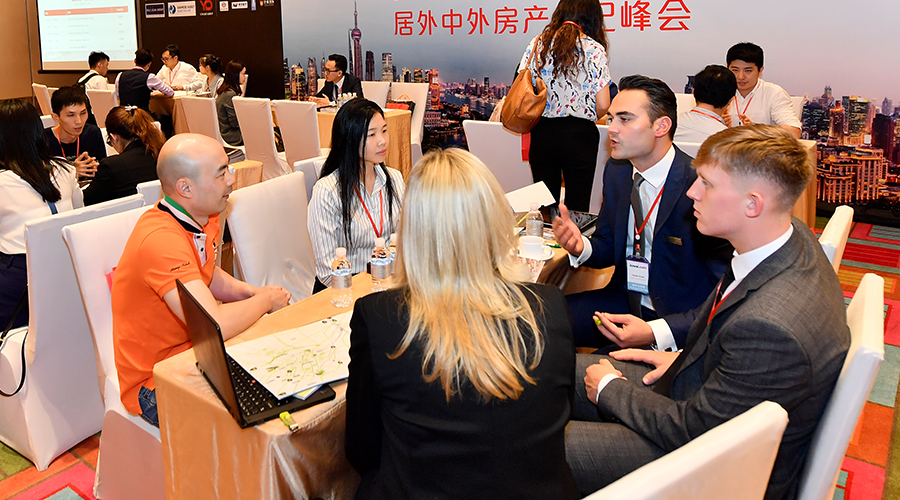 How beneficial was the Juwai China Agent Summit in connecting global real estate agents with Chinese agents? Here are some attendees sharing their Summit experience:

Alison Evans, Berkshire Hathaway HomeServices (BHHS), United States
I highly recommend the Juwai Agent Summit to agents capable of working international leads. Berkshire Hathaway is set up to work globally. Meeting face-to-face with the buyer's agents, some buyers, investors, and developers, helped to build a bridge between our countries. I look forward to years ahead working with China and returning for more Juwai Summits in Beijing and Shanghai.

Sheldon K. Glassco, Newmark Grubb|CBI, Inc., United States
Very interesting. Overall it is a great event so far. I can see myself maybe trying it again in future but be little bit more prepared as far as materials go. And maybe my approach, knowing what kind people from different businesses I will be speaking with. My first start will be real estate brokers, but most of the people I spoke to are not actually real estate brokers. One of them is a principal looking for industrial properties like that, so I think it kind of works out, but in the future, I will be more prepared.

Nikita Shcherbina, East-West Property (泰亚房产公司), Thailand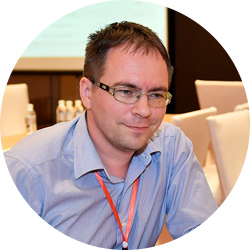 I've been working with Juwai [for] almost three years, so I was really excited because it is my first experience to join this kind of event. I'm pleased to say that we've got a lot of new contacts and new partners, and it was also really refreshing to talk with our colleagues and competitors to know more information about international property sales. The event was more than expected – we found potential partners, and I think it will be the beginning of interesting contacts in the future. My next step is just to convert all these contacts into real sales. I really like this event and Juwai company. I suppose in the future if you make a new event, I will join you again.
Missed out on this year's Juwai China Agent Summit? Sign up now to be the first to know when and where the next Summit will be in 2018.
喜欢这篇文章?免费注册,获取居外亚洲市场的最新资讯!