You've successfully copied this link.
Juwai joins forces with Association of Family Offices in Asia (AFO)
By Juwai, 18 January 2018

We've just teamed up with the Association of Family Offices in Asia (AFO) to make overseas property investment more accessible for China's HNWIs and UHNWIs.
The strategic partnership will see both Juwai and AFO working hand-in-hand to jointly screen, review, and partner in real estate and other investment opportunities to make it easier for China's high net worth (HNW) and ultra-high net worth (UHNW) property investors to source, evaluate, and invest in international real estate.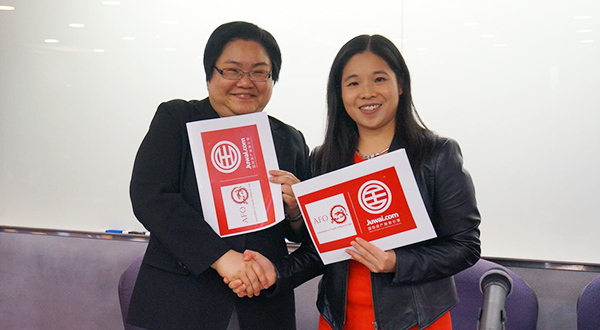 About the Association of Family Offices in Asia (AFO)
A professional and industrial society devoted in serving the needs of family offices in Asia, the Association of Family Offices in Asia (AFO) aims to fulfill the diversified needs of ultra-high net worth families in Asia, who are increasingly seeking asset management and family offices management services.
The Association now has over 30 institutional members, as well as hundreds of Single Family Office Members – whose net worth are typically in the excess of $50 million – and Multi-Family Office (MFO) Members who assist multiple ultra-high net worth families.
"As the largest platform for Chinese international property investment, Juwai.com offers intelligence on investment behaviour and international markets that is very valuable to our members. Access to Juwai.com's network of investors is also of great interest to the asset owners in our ecosystem," said Eva Law, Chairman & Founder of the Association of Family Offices in Asia.
"We look forward over the coming months and years to tightening this partnership and finding new areas of cooperation. We want to work with Juwai to create new services, products, and opportunities for the family offices and solution providers among our membership."
More about the AFO Partnership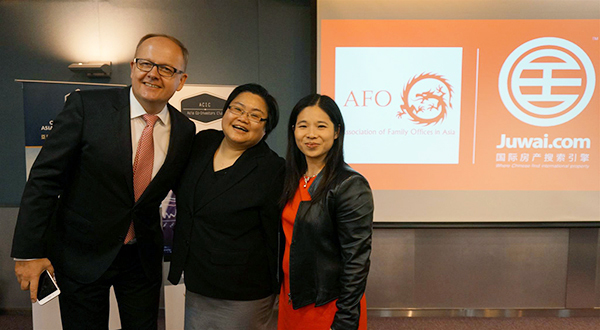 In addition to the above, the new alliance will also see the two partners roll out a joint institutional training programme to nurture more quality real estate investment professionals, as well as collaborate on events and functions serving investors.
"Of all the independent organizations that represent wealthy investors, the Association of Family Offices in Asia is the most trusted and forward-looking. By leveraging Juwai's unique data, market knowledge, and exclusive partners and strategic investors, we will be able to source unique real estate investment opportunities that will enable Asian family offices to accumulate wealth for the benefit of future generations," said Carrie Law, CEO of Juwai.com.
According to Law, Juwai's strategic partners will benefit as it opens a door to a new pool of high net worth and ultra-high net worth Chinese investors, as well as offers prestige developers, brokers, agents, and professional services providers from around the world access to an entire ecosystem of wealth advisors and service providers.
"The family offices in the Association's network are savvy and have been multiplying their wealth at a rapid rate. There are now 1.6 million U.S.-dollar millionaires in mainland China, a new all-time record. Wealth per adult in China has more than quadrupled over the past six years," shared Law.
"Real estate is not the only investment choice of these wealthy investors, but it is an important one. Consumer research in China by FTCR shows that more than 60% of Chinese overseas investors intend to make new overseas real estate investments by 2020."
喜欢这篇文章?免费注册,获取居外亚洲市场的最新资讯!