You've successfully copied this link.
Juwai hooks up international and China agents together in Beijing
By Juwai, 02 May 2018

28 global agents – representing 21 companies from 10 countries – converged in Beijing to connect with over 100 local agents in China at the first Juwai China Agent Summit of 2018.
A unique event held regularly in both Shanghai and Beijing since 2014, the Juwai China Agent Summit is a consummate platform for international property professionals – agents and developers alike – to directly interact with handpicked Chinese agents from various sectors relevant to Chinese overseas property investors, such as education, immigration, legal, and wealth planning.
Asides from the chance to potentially forge partnerships with compatible local allies, the Summit serves also as a window of opportunity for international agents to learn the latest investment trends and key Chinese market insights from industry leaders invited as Summit speakers.
Morning session speaker highlights:
Much room to grow for Chinese overseas property investment
Kicking things of first was Juwai.com Global PR & Communications Director Dave Platter, who got the ball rolling with an outlook on Chinese investment in global real estate, as well as a focus on PR strategy in the China market.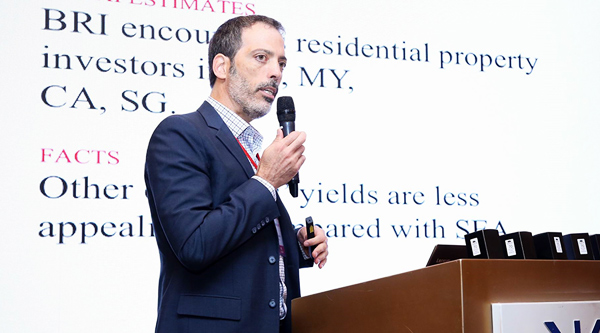 According to Platter, there is a new class of Chinese buyers rising – the middle-class buyers, who he classified as investors who can afford $100,000 on an international condo, but couldn't afford $800,000 on an international condo.
"As you serve these Chinese buyers, you can have different strategies depending on where you're located. In the developed market, you will find that the thing to look out for Chinese buyers is value. Buyers who are squeezed financially or buyers who want to get the best property for the price they want to spend – they will look to you for advice in terms of where they should buy, what they should buy, and how much they should spend," said Platter.
"We have a lot of buyers who come to Juwai, they don't know yet what country they want to buy in. Or perhaps if they know the country, perhaps they don't know which city or if they know which city, then which neighbourhood. So, there's a lot of room there for you as a developer."
Platter also brought attention to the fact that China's overseas asset ownership is still relatively underinvested, according to research from the Organisation for Economic Co-operation and Development (OECD), an intergovernmental economic organization with 35 member countries.
"This is the 'Overseas Ownership of Assets as Share of GDP' [chart]. The OECD average is 42%. China, if you can believe it, is still only at 12%. That's partly because it's such a big economy and partly because it has been growing so quickly that it hasn't had time to catch up yet. The [OECD] average is nearly 4 times [of China], while the US is 34% so it's about 2½ times. This is not a predictive chart but what we think it tells us is that there's a lot of room for international investment from China in the years to come before it even begins to catch up to the level of investment and asset ownership that it should have for a country of its size and sophistication," he explained.

Upsurge in Chinese wealth allocation abroad
Wealth diversification has long been one of the main drivers of Chinese buying overseas property, and this trend is on the rise, according to our second speaker: Shang Chuang, Chief Financial Officer (CFO) at Noah Holdings Limited.
"Over the last 10 years, we have accumulatively helped our [Chinese HNW] clients more than 85 billion RMB of capital into real estate. Most of it is onshore China, but we're seeing a growing investment outside of China," said Shang.
He further elaborated that this rise has, in turn, led to a vital need to help Chinese buyers with value-added services, such as insurance planning, as this could help deepen the relationship between agents and Chinese high net worth individuals (HNWIs).
"Not only does it help to educate them but if you can also help them with their other needs, then it would help you lock in that relationship," he adds.
Like Platter, Shang is of the opinion that there is still room to grow for international property investment from China's HNW population. According to a November 2017 survey conducted in partnership with Juwai, 80% of Noah's HNW clients have professed an interest in purchasing overseas property – mostly between the range of 1-5 million RMB.
"We think, for HNWIs, 20-30% of their wealth should be offshore. Their total allocation, as a category, 20% should be in real estate, and we see that to be under-allocated, especially on the overseas real estate side," he revealed.

Overseas education drives Chinese property investment abroad
Beyond wealth diversification, education is yet another main motivation for Chinese to buy homes abroad. Kay Sun, Product Director at AW Education International shared deep insights into the growing education factor that is propelling China homebuyers overseas.
"China has become the largest market of international students, with the number of Chinese students going to Belt and Road countries increasing sharply. If a student in China chooses to study in an international high school, it means that student will 100% study abroad, and this number keeps increasing," Sun explained.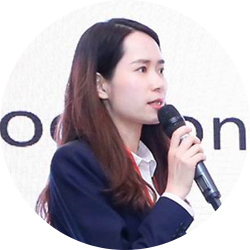 "More than 91% of Chinese parents will invest heavily in their children's education – this has positive spillover effects on international property investment. According to our research, 24% of Chinese high school students will definitely go abroad to study, while 28% might go abroad."
More importantly, Sun pointed out that along with the rising number of students heading abroad, a lot of Chinese students are also choosing to study overseas at a much earlier age. This trend has indirectly led to an uptick in overseas property investment, as such cases usually see the Chinese student more likely to be accompanied by a parent, who become prospective homebuyers in the education destination that his or her child have selected.
She further highlighted that Chinese students are also potential real estate investors in the future, as most would pursue an overseas education with the intention to secure a job overseas upon graduation, and then perhaps emigrate over.
"Most of these children want to stay in the country that they studied in, so once they have a good job there, they will definitely relocate there," said Sun.

China regulations and policy impact
Another important factor for international agents to take note of is China's ever-changing regulations.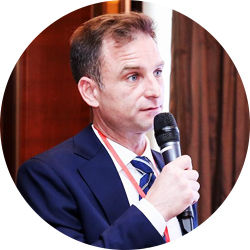 "China is full of opportunities, and we've seen remarkable growth over the last few years. There is a general perception that China is a wonderland, especially as you look at these growth figures, but you need to be careful – it can also be a minefield," said Joseph Berney, Business Development Manager at Sovereign (China) Limited as he helped to shed light on China's regulations on Chinese outbound investment.
"The regulatory environment is complicated, vague, and changes rapidly and unexpectedly, so you've got to be on top of that," he said. "We've got an operations team who spends a couple of hours each day just researching what are the latest regulatory changes, as it's constantly, constantly changing."
Furthermore, although various restrictions have been imposed in recent years to better rein in Chinese outbound property investment, the fact is that the Chinese government still smiles upon foreign investment – just at a controlled and prudent pace.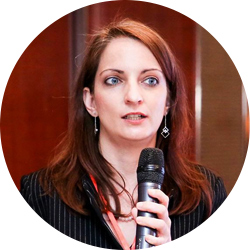 "What the Chinese government wants to do is to see steady growth of rational outbound investment and not erratic growth like in 2016. Outbound investment is still encouraged and the Chinese government would like to see it grow – especially in Belt and Road countries," said Mireia Paulo, Director of the European-American Market and Overseas Investment, A&Z Law Firm.
Afternoon Networking Session: Agent Testimonials
Besides being given the chance to interact face-to-face with elite local agents, select international agents were also able to capitalise on the networking session crowd to showcase their company projects and developments to the Chinese agents in a value-added 15-minute presentation held in an adjoining room.
Was the Juwai China Agent Summit effective in helping to connect international agents with China local agents? We asked a few Summit attendees to learn more about their Summit experience:

Bryan Setho and Edwin Yip, ERA Singapore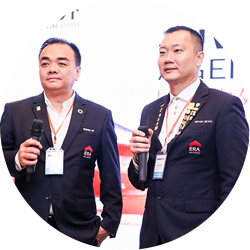 "We had a lot of response from Chinese agents, and exchanged a lot of contacts. The talks have been very insightful from all angles, from taxation to a lot of other questions that our clients do ask us as well. So, even as real estate experts, we do have to understand the end-to-end flow to better advise our clients. I liked the 15-minute presentation segment – I think it was good engagement. It was good to immediately get the response of the [Chinese] people, and also having the WeChat allowed us to immediately follow up with them with information about Singapore real estate. Hopefully, such engagement would be productive."

Tim Skevington, Landscope Christies International Real Estate, Thailand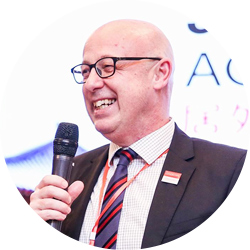 "The morning event was very informative. I found a lot of the agents were very well-informed already, and eager to explore different price ranges and areas in Bangkok. It was busier than I expected, and I found that we were particularly busy. We actually came as a team of three, and all three of us were pretty well occupied most of the time, so I think that you need to think in terms of bringing more than one person – two or three would be ideal. I would be back, and I think that if any other agent was considering to do this, they should consider spending a few days after the event to follow-up."

Joel Tan, DWG Real Estate, Singapore
"Today was really fantastic. This event, we love it and we'll keep coming back again and again definitely to support every single event. The speakers gave us very good information that really helped us think about what's next that we can do in the China market as well. The networking session was really excellent – these were people who were really interested in all our projects."
喜欢这篇文章?免费注册,获取居外亚洲市场的最新资讯!