You've successfully copied this link.
Why has Sihanoukville become a Chinese real estate investment hotspot?
By Juwai, 23 July 2018

Chinese buyer enquiries for Sihanoukville grew 186% y-o-y in 2017, and that's following a 460% y-o-y upsurge in 2016.1
Sihanoukville may now be a popular destination among Chinese real estate investors, but this hasn't always been the case.
It's thanks to China's Belt and Road Initiative (BRI), which brought a surge of Chinese investment activity to Cambodia and helped transformed its investment landscape. And along with Cambodia's raised profile in China comes an array of benefits that saw Sihanoukville – a resort town in the southwest part of the country – welcome a record number of tourists as well as significant Chinese investment last year.
Sihanoukville governor Yun Min explained to The Phnom Penh Post that due to the increase in visitor arrivals, Sihanoukville is enjoying rapid development and a rise in land and real estate value. The city's governor estimated these have doubled in the past year with some places recording property price increases of 400 percent.
More infrastructure, more people
Of course, it is not simply tourism driving the Sihanoukville real estate market. The region has welcomed significant infrastructure and telecommunications investment.
Already, the Cambodian government has expanded the region's port and special economic zone (SEZ), making it the largest in the country. These improvements have led some to call Sihanoukville the BRI's first port of call with 100 Chinese firms already operating here.
Additionally, China Communications Construction Company's subsidiary China Road and Bridge Corporation will build an expressway connecting Phnom Penh to Sihanoukville. Work on the USD2-billion project is expected to start in November and will take four years to finish.
Meanwhile, Sihanoukville's airport is currently undergoing a renovation, which will not only allow it to accommodate more passengers and larger planes, but are also expected to bring even more people to the city and surrounding areas.
Burgeoning Chinese interest
Chinese buyer interest in Sihanoukville is also flourishing on the back of increased tourism from China travellers.
According to the Cambodian Ministry of Tourism, the first nine months of 2017 alone saw more than 1.5 million tourist arrivals to the Preah Sihanouk province, where Sihanoukville is located, up 22.4 percent y-o-y from the same period in 2016. Among these 1.5 million foreign visitors, China accounted for the largest group of international visitors than any other country.
Tourism aside, Sihanoukville is already home to a sizable Chinese expat community. Of the foreigners who requested a work permit in in the city last year, almost 70 percent were from China.
All these has helped create strong Chinese demand for rental properties, with local agents telling the media that rental prices in 2018 have soared.
A report in the Khmer Times found residential rents in the Sihanoukville city center to have risen by 5 to 10 times in 2018.
Risky business or golden opportunity?
That said, with property prices increasing at a similar pace, some have warned of a property bubble forming in Sihanoukville. Local hotel investor Lao Heng explained to local media that the current influx of real estate activity could create a property bubble unless investors focus on sustainable development.
Despite this concern, Kim Heang, Cambodia Valuers and Estate Agents Association president, told the Khmer Times that as long as foreign investment continues into Sihanoukville, rents and property prices should sustain their upward momentum.
With both a solid business and tourism outlook, it is easy to see why Sihanoukville has become a Chinese real estate investment hotspot.
With further infrastructure investment set to get underway, there is no reason to believe the property market is heading for a dive. However, the staggering rent and property price growth seen over the past 12 months probably isn't sustainable and will likely retreat in the coming 12-24 months.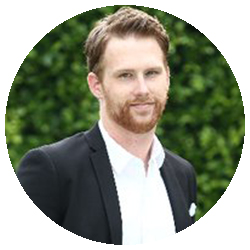 Article by Cheyenne Hollis, Editor-in-Chief, Dot Property Magazine
Dot Property Group is a Digital Media Company that owns and operates 10 property portal websites and complimentary offline media throughout Southeast Asia. Based in Bangkok for more than five years, Cheyenne is a veteran on covering real estate topics in Southeast Asia and China. Beyond being Editor-in-Chief of Dot Property Magazine, a quarterly lifestyle and real estate publication that distributed regionally, Cheyenne also manages content for ten websites under the Dot Property umbrella.
喜欢这篇文章?免费注册,获取居外亚洲市场的最新资讯!