You've successfully copied this link.
Foreign buyers interested in Portugal's real estate must act now!
By Juwai, 03 March 2020

Portugal currently has a Golden Visa programme which allows foreign property investors to gain residency in the country. However, this is about to change.
Change in legislation
The Portuguese parliament approved on 5 February 2020 a measure limiting the issuance of 'Golden Visas' for real estate investments made across the coastline. This means buying properties in major cities such as Lisbon and Porto may no longer qualify buyers for the programme and investors will need to purchase outside of these locations such as in the regions of Azores and Madeira. The time frame for enforcement of the new legislation has yet to be announced but it is likely to be implemented by the end of 2020.
For foreign buyers who wish to invest in Lisbon or Porto in order to qualify for the Golden Visa before the law changes, they will need to act fast to beat the deadline. Purchases of property and their visa status prior to the deadline are not affected.
What is Portugal's Golden Visa Scheme?
Portugal's Golden Visa schemes offer residency in exchange for substantial investment in one or several sectors designated by the government. Applicants have various investment options, including putting €250,000 euros (USD273,000) into arts and culture, €350,000 into scientific research, or simply creating 10 jobs in Portugal through investing in a local company. Amongst these options, the easiest route to Portuguese residency seems to be an investment in real estate worth at least €500,000, or, if it is over 30 years old, €350,000 to encourage urban regeneration. 1
Advantages of Portugal residency
Portugal is regarded as a highly developed European country. It boasts state-of-the-art medical facilities and plenty of world-class universities that offer some of the best education in the world. It is a part of the European Union thus getting residency in Portugal means being eligible to live and work in many more countries that share the Schengen area. Moreover, a Portuguese passport allows access to 164 countries without a visa. Portugal also does not tax foreign income, which is good news for foreign investors. Dependent children and parents will also qualify for the same benefits.
Is Portugal's Golden Visa a good option in 2020?
Portugal has almost completely recovered from its crisis back in 2008. Portuguese real estate market is still a booming one and real estate professionals argue that it will remain so in 2020. A report by The Portugal News said house prices in Portugal showed a 15.8 percent year-on-year increase at the end of 2019. 2The article stated that 2020 will see a very significant increase in housing prices again, although with a different structure, that is, with the results reflecting the dynamics of the second cities.
Portugal's economy is also looking bright, having grown 2.1 per cent in 2019, and the unemployment rate has dropped two percentage points to a 14-year low of seven per cent, according to a report by property consultancy CBRE.3
As such, buying a property in Portugal now can yield a lot of benefits to its investor. It would be wise to make use of the Golden Visa programme while it still exists, say industry watchers.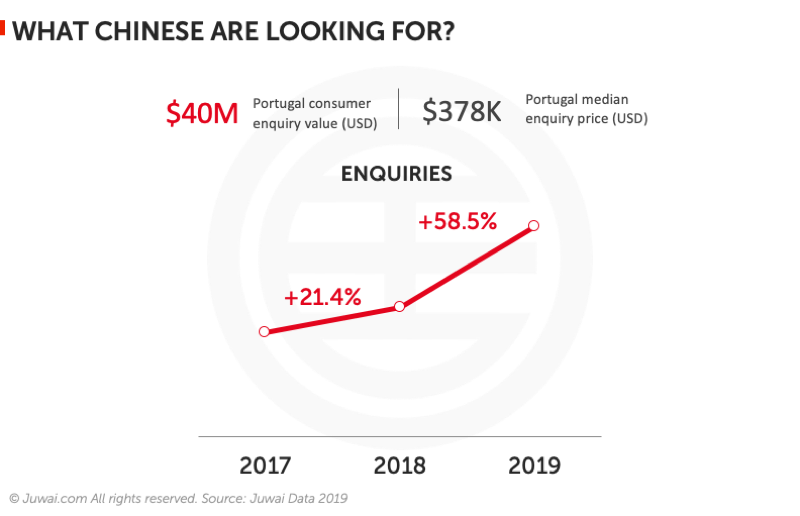 Sources: 1. Reuters: Portugal to review 'golden visa' scheme in bid to create new jobs, 2. The Portugal News: House prices in Portugal showed a 15.8 percent year on year increase at the end of 2019,3. South China Morning Post: Portugal's property market gains from Hongkongers looking for golden visa, safe haven amid protest chaos
喜欢这篇文章?免费注册,获取居外亚洲市场的最新资讯!