You've successfully copied this link.
Australia Residential Real Estate Report Q3-Q4 2021
By Juwai, 27 September 2021
Are Australia's real estate markets suffering from the international student drought?
This report showcases a set of new data on university revenue, revealing another perspective on the impact that missing international students have had on the Australian real estate market.
Download the report now to learn about the future of Australia's real estate market?
Here are some highlights from the report:
Australian universities lost $868.1 million of international student revenue in 2020, compared to 2019.
At 25.8%, the state of Victoria has lost a larger share of its foreign student revenue than any other state.
All five top countries of origin for international students in Australia are Asians.
For more details of the report, sign in and download it HERE.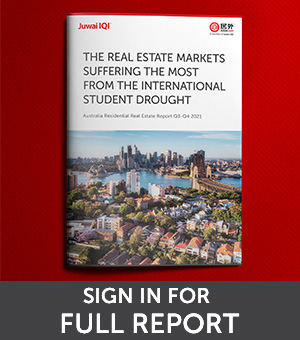 喜欢这篇文章?免费注册,获取居外亚洲市场的最新资讯!