You've successfully copied this link.
6 tips on how to engage Chinese property buyers
By Juwai, 16 December 2019

Analytics and data give us all sorts of insights into what our customers want from our business.
But sometimes it may be difficult to connect with the customer upon receiving an enquiry. Let's say, you've received a sales lead from a Chinese buyer through Juwai.com. What are the next steps to take to convert that lead into a deal?
Below are some tips to reach your customers in the most efficient way in order to not lose the opportunity to further engage your customer until you get the deal.
At Juwai.com, leads are categorised into three types; unverified, verified and recommended.
If your lead is unverified it means we have not yet been able to contact the buyer. This could be for any number of reasons; however, you should still try to make contact with the buyer.
A verified lead should be treated as a priority and happens when you have made contact with the buyer and gathered more information about their requirements. This information is included in your email and also includes a Buyer Readiness Score (BRS). This will be a figure between one and three that will indicate the readiness of the buyer to move forward with the buying process.
A recommended lead means the buyer's interest was verified and details forwarded to Juwai's recommended partners.
Regardless of the type of leads you have received, here are some tips on how best to make contact.
1. What are the platforms that you should use to reach out to buyers?
At Juwai.com, we use Phone, Official WeChat, Personal WeChat, Live Chat, SMS, Email and Mini APP in that order of preference. But SMS and Email are not commonly used by Chinese to communicate. According to our data, the best way to make contact with a Chinese buyer is via WeChat.
WeChat has a better response rate compared to using the phone. Though the phone may reach more buyers, more than half (57%) of phone calls get unanswered. WeChat tend to achieve a better success rate at around 93% compared to other channels.
Optional: if you're using phone calls, try to get a phone number from China carriers (China Mobile, China Unicom or China Telecom) to call Chinese buyers and prevent being blocked or ignored.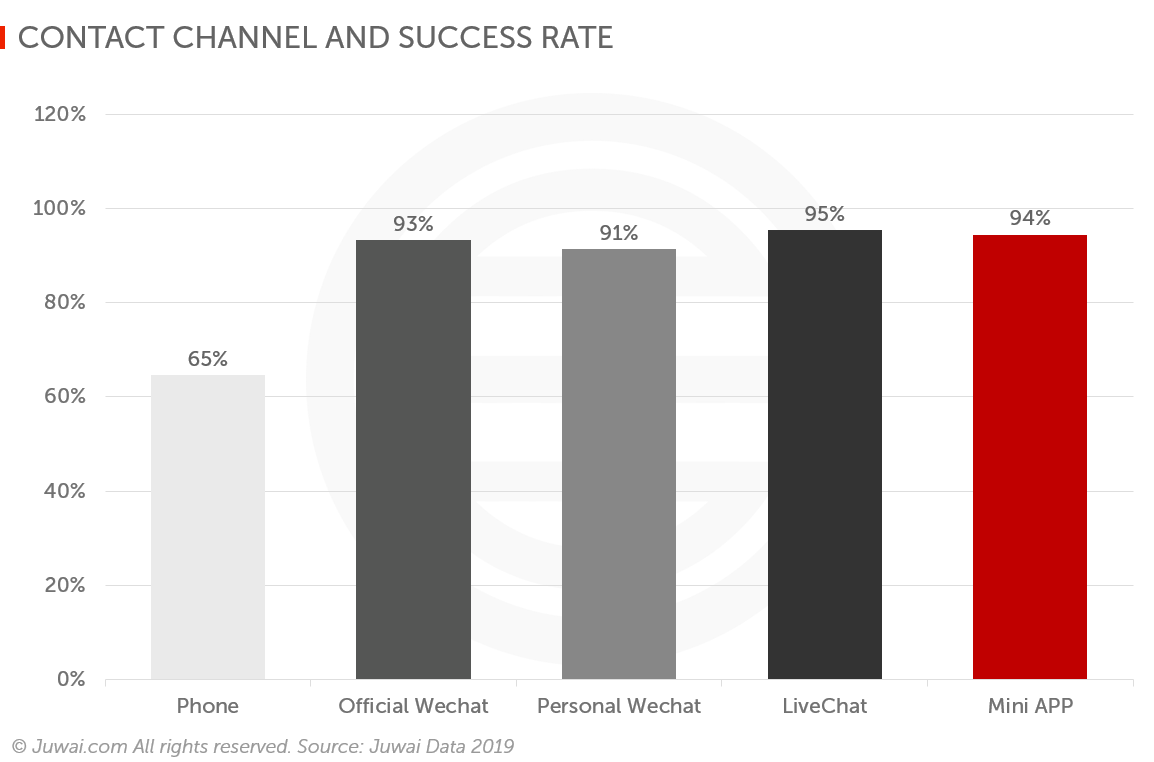 2. How soon after the enquiry should you call?
The sooner, the better and probably within the next few hours upon receiving the lead, while the prospect is still receptive to communications. The more time you wait to follow-up, the less chances you have to connect with buyers.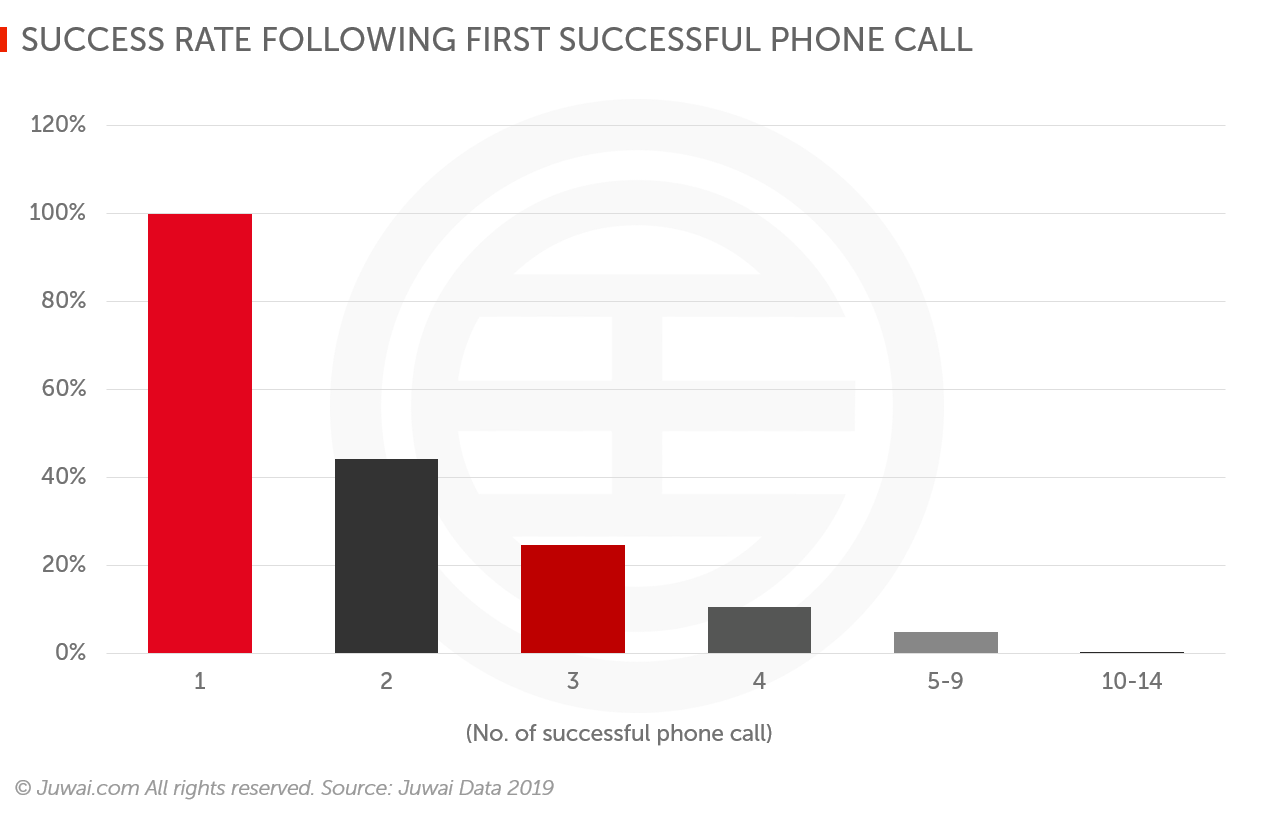 3. How to follow up with Chinese buyers?
As part of our services, we will usually provide you with the WeChat contact ID or number of potential buyers. If for some reason, we only provide you with a phone number, one of the first things to do upon calling that phone number would be to solicit for a personal (WeChat) number for follow up BUT do ask for permission first. Don't switch contacts during the process.
Optional: Preferably have a woman to talk with male buyers and a man to talk with female buyers. Our data shows that call rates are more successful when opposite sex talk to each other.
4. What is the best time to call?
According to Juwai.com's data, the best time to call is between 10 am and 4pm China time (GMT+8), as long as it is not too early or too late.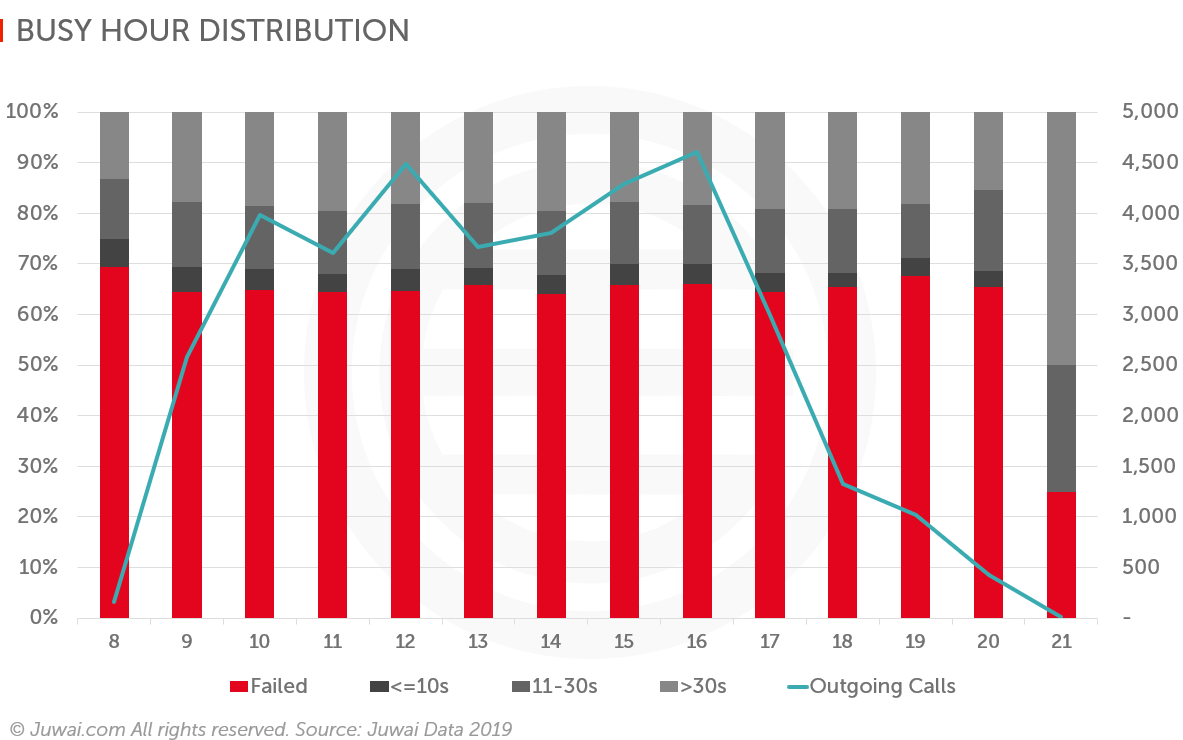 5. How many times should you call back?
You should generally call back as many times as possible if there is a chance to further assist the buyer in his/her enquiries. But we suggest that after 5 calls, you move onto Wechat, drop a message and wait for their reply.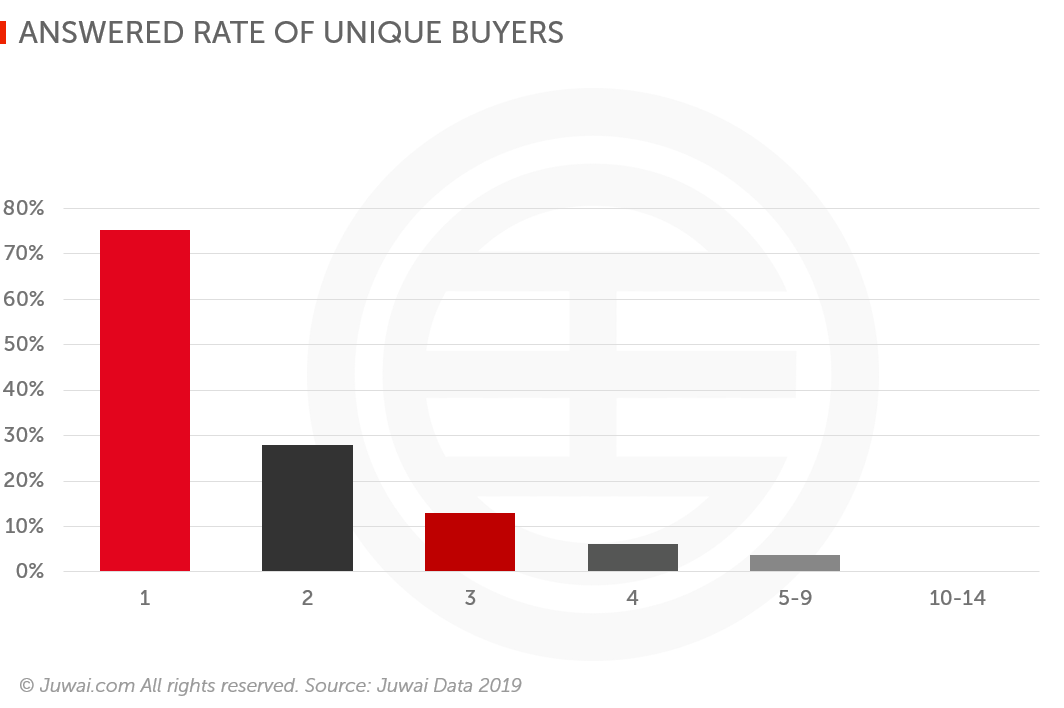 6. Have a script ready
Plan out your conversation using a script. A script is a basic tool for each sales person and it's useful in case you get stuck during a conversation or you are looking for data/ information to share with your customers. Also, a script allows you to plan your conversation and lead your prospect throughout the call. One important thing about a script, don't read it like a robot. You have to role play a few times to familiarise with the script until it comes out naturally.
Below are two scripts that you can use depending on whether you can speak Mandarin or not.
(A)

Chinese: 您好,我是来自(enter your company name)公司的(enter your name) 我从居外网Juwai.com得知您对我们公司的房源感兴趣。不过很不幸的是,我不能说中文,如果您愿意使用微信(带翻译功能)和我开始沟通,您可以搜索微信号:(enter your Wechat ID)åŠ æˆ'ï¼Œåœ¨éªŒè¯ä¿¡æ¯æ å¤‡æ³¨"居外客户"。

English Translation: Hi, my name is XXXX from XXXX. Juwai.com has informed me that you are interested in some of our offerings or properties. Unfortunately, I am unable to speak Mandarin. However, if you would like to use WeChat to begin with, you can add me on (enter WeChat ID), and specify "Juwai Client" on the Friend Verification Request and I'll be able to send you some information for you to review.

(B)

Chinese: 您好,我是来自(enter your company name)公司的(enter your name)。我从居外网Juwai.com得知您对我们公司的房源感兴趣。不过很不幸的是,我不能说中文,所以我附上了一些相关信息供您查阅。

English Translation: Hi, my name is XXXX from XXXX. Juwai.com has informed me that you are interested in some of our offerings or properties. Unfortunately, I am unable to speak Mandarin. However, I have attached some information for you to review.
Remember, all these tips won't work if you don't actually send a message or make the calls. At the same time, challenge yourself to call more. Do this consistently and there will be a high chance you will be able to close that deal.
Juwai.com also has a wealth of information about dealing with Chinese buyers including:
Just click to find out more.
喜欢这篇文章?免费注册,获取居外亚洲市场的最新资讯!