You've successfully copied this link.
Year in review: top 13 China news of 2016
By Juwai, 30 December 2016

Amidst a year of stunning surprises and momentous changes, 2016 proved to be yet another milestone year for China.
While unexpected political events dominated 2016, our prediction of steady growth in investment and consumer demand from China played out to great effect. We take a retrospective look at the year, and share our 13 stand-out China stories of 2016.
#1 Chinese buyers unfazed by Trump Presidency
Nothing trumped (pardon the pun) the biggest shocker of the year than Donald Trump's presidential win in November, but Chinese property investors remained seemingly unfazed. Our Juwai US Presidential Survey in October revealed 25% of Chinese buyers believed a Trump Presidency is unlikely to affect Chinese real estate investment in the US, and Juwai Data concurs – Chinese buyer views for US property grew 47.7% in the first two weeks of December 2016, compared to the same period in 2015.

#2 Chinese love for the UK surged post-Brexit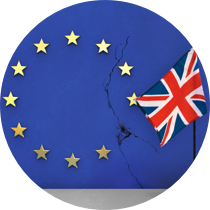 The British pound's slump following the Brexit referendum results in June 2016 saw a wave of Chinese flocking towards the UK as tourists and investors alike. According to ForwardKeys, flights from China to the UK were up 24% for October to December 20161, while tax-free shopping company Global Blue revealed that Chinese tourist spending saw a 63% jump in the UK.2 On Juwai.com, Chinese buyer enquiries for the UK were up 12.2% in September alone, a 90% increase y-o-y compared to 2015, as Chinese property investors went on a spree in search of bargain property deals.

#3 China reigned the global tourism market, again
According to Mastercard, 2016 saw 50.4 million Chinese travelling to Asia alone – a 15.7% increase compared with 2015 – where they lavished an impressive $45.3 billion there.3 This trend of growing visits and increasing spending played out globally, making Chinese tourists an increasingly influential and vital source of business, such as in South Korea, where Chinese travellers currently account for 48% of all foreign visitors there4, and Japan, which saw a 41% growth in China arrivals in 2016.5

#4 Taxation proved no turn-off for Chinese buyers
With Chinese buyers more visible than ever, some local governments – such as Canada's Vancouver, Hong Kong, and Australia's New South Wales – made moves to raise property taxes on foreign property investors to cool real estate demand. Nevertheless, Chinese buyer demand stayed strong as they merely shifted their attention elsewhere, which resulted in increased sales in alternative locations such as Calgary in Canada, Seattle in the US, and Canberra in Australia.6

#5 Connectivity up, fares down
China's airlines made a play for world domination in 2016 by slashing fares and boosting international connections by 35% y-o-y. In fact, fares priced $570.06 for a Bangkok-Shanghai-New York return are about the lowest in the market right now.7 While that's bad news for overseas competitors, it's music to the ears of China's increasingly large market of outbound tourists, who are lapping up the deals and venturing out to a wider range of locations than ever before.

#6 Chinese passports became more powerful than ever
UK and US citizens may have some of the most powerful passports in the world, but China is rapidly ascending the power league table. Fired by the sales potential of China's droves of increasingly international investors and consumers, governments all over the world rolled out the red carpet in 2016 to welcome Chinese visitors by relaxing visa requirements such as cutting fees, expediting visa procedures, and extending term validities.

#7 Chinese New Year went global
Retailers in diverse locations ranging from London to Egypt stepped up their promotions during Chinese New Year in 2016, and with good reason too – an estimated 6 million Chinese travelled overseas and spent an estimated RMB 90 billion8 ($13.76 billion) in just seven days during the 2016 Lunar New Year Golden Week alone. It's trends like these that make the Chinese New Year Golden Week a holiday impossible to miss out on and a vital period to drive sales to Chinese buyers.

#8 The beautiful game boomed in China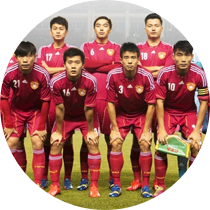 Xi Jinping's goal of hosting a World Cup in China and fielding a competitive team might sound like a tall order, but China's football clubs are spending big to realise Xi's football dreams. Chinese clubs spent $296 million alone in January and February 2016, compared to $181 million spent by English clubs during the same time period.9 Recent news of a $60-million purchase of Brazilian maestro Oscar by Shanghai SIPG10, as well as rumours of an impending $120-million move for Zlatan Ibrahimovic11, suggest this is one train that will continue going full steam ahead in China.

#9 Premier brands played to discerning consumers
Brand-conscious and increasingly individualistic Chinese consumers continued their quest for more ways to stand out from the crowd, and Christian Dior went overboard to play to these increasingly picky patrons. Its WeChat campaign tied with Chinese Valentines' Day on 8 August offered Chinese customers the chance to customise their own bags via a WeChat-based app. The result: all 1,000 bags – priced at $4,210 each – sold out within 24 hours.12

#10 Fish and chips proved impossible to resist
The sight of China President Xi Jinping scoffing fish and chips with former UK Prime Minister David Cameron over a pint of Greene King in a pub called The Plough in Cadsden, Oxfordshire went down a storm in China. Greene King beer alone saw a 1,600% sales increase in China, while the pub saw a flood of booking enquiries by Chinese tourists. Eventually, Sino-Fortone, a China-based investment firm, bought The Plough for $2.5 million, taking its total UK investments to $6.5 billion.13

#11 China's retailers embraced a new reality
User experience is becoming a key differentiator in China's retail market, where sector players are having to work harder than ever for sales in the world's largest and most lucrative market. With this in mind, China e-commerce goliath Alibaba launched its own virtual reality shopping experience during its recent Singles' Day extravaganza, taking user experience up another level by giving Alibaba customers a taste of both the unknown and the shape of things to come.14

#12 220 million Chinese elderly and counting
China recorded 220 million people aged 6015 and over in 2016. With the 60+ population expected to grow to 243 million by 2020, this growing elderly population is putting a huge strain on China's care resources, which have 30.8 hospital beds for every 1,000 elderly people. Against this backdrop – and bolstered by easier access to foreign visas – more and more elderly Chinese were on the lookout for retirement homes abroad in 2016, and this looks set to continue into 2017.

#13 Dalian Wanda took on Disney in Paris
Dalian Wanda was already going head-to-head in China, but Dalian Wanda staked a claim in Disney's Paris backyard by inking a €3 billion16 deal for EuropaCity – a Paris-based retail and leisure project. Indeed, 2016 was the year that Dalian Wanda showed it wasn't shy about going global in the battle in the quest for the hearts, minds, and wallets of China's outbound tourists.17
Sources: 1. Asia Times: Chinese tourist spend in London up by over 300%; 2. The Guardian: Bumper year ahead for British tourism thanks to pound slump; 3. Mastercard: China continues to dominate; 4. Korean Tourism Association (KTO); 5. Forbes: Airbnb-style rentals in Japan are disrupting traditional inns; 6. Chinese investors turn attention to Canberra real estate; 7. Bloomberg: China's flood of cheap airfares; 8. China Travel News: 6 million Chinese tourists spend RMB 90 billion overseas for New Year Holiday; 9. ESPN: Chinese Super League Spending; 10. Chelsea news: Oscar confirms move to Shanghai SIPG is '90% certain' to go ahead; 11. ESPN: Ibrahimovic to turn down £120m offer in China to extend Man United stay; 12. Forbes: 3 innovative ways to reach Chinese consumers; 13. Jing Daily: What a Chinese acquisition of a local UK pub tells us about Chinese investments, 14. ARVR Magazine: Alibaba & Macy's; 15. 16% of China's population over 60; 16. Variety: Wanda Group confirms investment in Paris; 17. Bloomberg: Billionaire Wang to build $3.3 billion French theme park
喜欢这篇文章?免费注册,获取居外亚洲市场的最新资讯!