You've successfully copied this link.
7 reasons why Chinese real estate buyers still love the US
By Juwai, 19 December 2016

The US continues to be a hit with Chinese real estate buyers, many who seems to be undeterred by a Trump Presidency for the next four years.
The US has reigned as the most popular investment destination for Chinese buyers on Juwai.com for the past three years, and its reigning streak looks set to continue.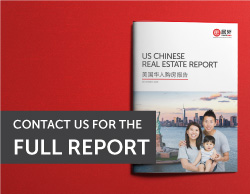 Chinese buyers invested $27.3 billion in US residential real estate investment between April 2015 and March 2016, according to the National Association of Realtors (NAR).1
And the US attracts buyers beyond the real estate sector – the Rhodium Group reports that Chinese companies invested $18.4 billion across all sectors in the US during H1 2016 alone, comfortably beating the $15.3 billion invested by Chinese companies in the US for the whole of 2015.2
7 reasons the US still captivates Chinese buyers
What lies behind the enduring appeal of the US for Chinese property buyers? The answer, like the country itself, is wide-ranging, but can be broken down into the following seven factors:

#1 Investment security
Property investors look for security and that's where the US compares strongly with other locations. Global consultancy AT Kearney ranks the US as the top destination for investors because of its clear and well-established legal system.3
What's more, the option to own a property on a freehold basis is a major attraction to Chinese investors because China only allows a 70-year lease on any residential property.

#2 Housing quality
China has seen a massive build-out of some 60 million new houses since the late-1990s4 but this isn't enough to meet the demand for better houses from its 168 million urban households.
Those cut out of the housing market have no choice but to live in older units without the quality of new developments, where the average building lifespan is 35 years, compared with 74 years in the US.5
As such, properties in the US, which not only offer much larger living spaces, but are also built to higher standards and have modern trappings – garages, central heating, double-glazing, storage space, swimming pools, private gardens, and more – look highly attractive to Chinese property buyers.

#3 Education prestige
We can't even begin to emphasise enough how important education is for Chinese, so suffice to say that it's a major driver that motivates a massive number of Chinese – both the high-net-worth and middle-class population – to invest in homes abroad.
That said, Chinese place huge importance on the fact that the US is home to an enviably vast array of top-notched educational institutions for them to choose from.
15 out of the top 20 universities in the world are in the US.6
And the draw of the US education system extends well beyond universities – elementary, middle school/junior high school, and high school places are also in high demand by Chinese parents.
That's why Chinese parents often emigrate to the US along with their children7, because they want to accompany their children from early-years education all the way through to university.

#4 Visa availability
Last year, the US government increased the validity of multiple entry visas to up to ten years, which opened up a huge door of opportunity to real estate investors from mainland China – and to US retailers and service providers looking to sell to them.
So far, the results have been strong with 832,112 Chinese visitors to the US YTD up until the end of April 20168 – a 14.6% increase on the total in the same period in 2015.
The US's EB-5 programme, which offers green card visas to foreign investors, is also a major draw for Chinese investors because it offers both a structured path to citizenship and a route to channel investment into real estate.
2015 saw a 50.6% increase in applicants for the EB-5 programme, resulting in a total of 17,691 applicants – 80% whom were estimated to be Chinese.9
Between 2010 and 2015, it has been estimated that this channel has helped generate some $93 billion in residential real estate investment.10

#5 Connectivity convenience
China has more direct flight connections to the US than before, and more flight routes are already on the way, which makes it easier than ever for Chinese real estate investors to venture into the US now.
In fact, 75 more weekly non-stop flights were added between China and the US last year in 2015 alone – a 30% increase compared to 2014.11
These new direct flights, alongside an increased amount of connections to China's second-tier cities, such as Wuhan and Chengdu, are real boosters for Chinese arrivals in the US.
Looking ahead, new direct routes linking China to Las Vegas, San Jose, and Seattle12, 13 will make the US better connected to China like never before.

#6 Lifestyle allure
The promise of a better life has drawn millions to the US over the years, and this appeal is no different for Chinese property buyers. Educational opportunities are a huge draw, but access to high-quality healthcare, and the opportunity for a restful retirement are also major attractions for Chinese.
Aside from health and retirement issues, the US offers a highly attractive lifestyle for Chinese. Legendary cities like New York, Los Angeles, and San Francisco offer great nightlife, retail, and cultural attractions, while the 58 national parks14 in the US reflect the many attractive outdoor spaces for Chinese to explore.
As for more practical matters, the US is immensely attractive because it offers opportunities that are either hard, or expensive, to come by in China. This includes the little things that matter, such as driving: a Shanghai-based resident would pay approximately $40,000 for a brand-new Mercedes GLA-class SUV15, plus a license fee of approximately $10,00016, whereas the same car would cost $32,000 in the US17, with minimal charges for a license and vehicle registration.

#7 Large Chinese population
The US is home to the largest metropolitan Chinese population outside Asia, especially in the states of New York and California.
In 2013, China replaced Mexico as the top sending country for immigrants to the US, according to the US Census Department.18
In fact, Chinese immigrants now make up the largest Asian immigrant population in the US19, and this is music to the ears of Chinese buyers – most who have a penchant for investing in places where matured Chinese communities exist.
This rings true as the top 5 most-viewed US cities by Chinese for Q3 2016 on Juwai.com are Los Angeles, New York City, Seattle, Irvine, and Houston – all cities with large Chinese population in the US, which makes it easier for Chinese buyers to assimilate themselves into their new lives in the US.
Chinese buyers unaffected by Trump Presidency
According to findings from our Juwai US Presidential Election Survey (October 2016) of 504 Chinese investors and 416 American real estate agents and professionals, 25% of Chinese property investors believed a Trump Presidency is unlikely to affect, while 54% of US real estate experts opine that Trump's presidency will increase Chinese property investment in the US.

Recent Juwai IQ Data backs this finding:
Chinese buyer views for US property on Juwai.com were up 47.7% in the first two weeks of December 2016, compared to the same period in 2015.
While it's hard to measure what true impact a Trump Presidency will have on Chinese investment, the latest numbers show they have not impacted interest negatively.The US will remain unshaken as the top investment destination for Chinese buyers, and we expect it to continue this trajectory in the next few years.
That said, knowing what guards the hearts and minds of the throngs of Chinese looking to buy property overseas is an essential part of unlocking the lucrative China market, which spent over $80 billion on overseas residential real estate in 2015.
So, be sure to carefully consider the factors we've covered and incorporate relevant elements into your sales pitch to maximise the appeal of your US offerings to Chinese buyers. With total Chinese enquiries for overseas property on Juwai.com up an 37.9% so far this year, it's clear that strong demand is there, but it's up to you to make the most of it.
Download the full Juwai US Chinese Real Estate Report now to see where Chinese are looking in the US!
Sources: 1. CNBC: Foreign buyers flood US real estate but buy cheaper homes; 2. Rhodium Group: Chinese FDI in the US; 3. AT Kearney: The 2016 A.T. Kearney Foreign Direct Investment Confidence Index®; 4. Financial Times: China's problem is not property oversupply, but too few modern homes; 5. China Economic Review: How will a slowing China cope with rapidly aging buildings?; 6. Times Higher Education: World University Rankings; 7. The Economist: Tiger mums start college housing boom; 8. ITA: National Tourism and Arrivals Statistics; 9. Wall Street Journal: US immigration program for foreign investors sees demand surge; 10. Curbed: Chinese investment in US real estate; 11. China Daily: No sign of letup in nonstop flights between China, US; 12. KDWN: First ever direct flights between Las Vegas and mainland China announced; 13. Airways Mag: Air China starts San Jose service; 14. Mapquest: US National Parks; 15. Newcar: Mercedes GLA SUV; 16. China Daily: Shanghai toughens rule on auto plates; 17. Mercedes Benz: Special Offers; 18. Fortune: These are the fastest-growing racial groups in America; 19. Migration Policy Institute on Fusion: Latinos are no longer the fastest-growing racial group in America;
Loved this article? Sign up for free to get Juwai China Market updates!