How to sell property to Asian and Chinese buyers
Asian and Chinese buyers are the most prominent international property buyers globally, viewing real estate as valuable. For them, a property serves as their home and a haven for their future, a safeguard for retirement, a legacy for their children and collateral to grow their wealth.
But who are they? In many cases, these buyers want to provide their children with a place to stay while studying overseas. Furthermore, the remaining factors for motivation could be retirement, purchasing a holiday home or emigration.
3 types of Asian buyers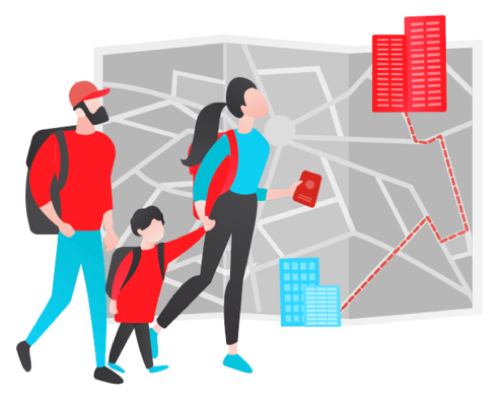 Asians living abroad who would like to buy a property where they are stationed.
Asians who are still staying in their homeland but would like to buy a property overseas.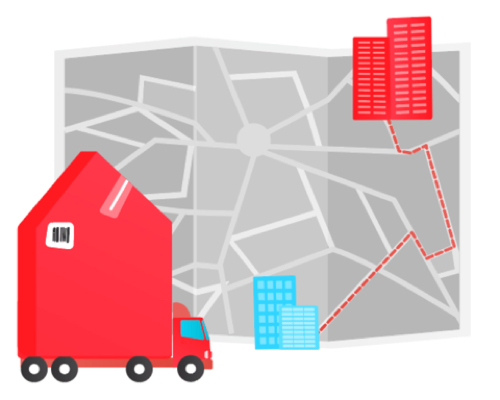 Asians buying domestically in their homeland.
Depending on where they're from, different selling rules apply. Asians who don't reside in the destinations where they would like to buy property are different from those who are already residents. In some countries, non-residents can only buy new developments such as apartments and condominiums and not landed properties because the law from these countries doesn't allow non-resident foreigners to invest in second-hand homes or in landed properties or they might need to seek approval from relevant authorities.
Why is the Chinese such a
formidable market for real estate?
China boasts some of the wealthiest people on the planet, most whose personal fortunes can dwarf treasuries of medium-sized countries, and the growing population of high-net-worth Chinese now also has their eyes set on international property. According to IMR forecasts and Bloomberg calculations, China will be the world's biggest growth engine in the years ahead and Chinese buyers are expected to be the leading group in global property acquisition.
In the past few years, Chinese buyers have started to make their presence felt on the global property market, snapping up everything from luxurious trophy homes and vineyards, to more modest condominiums and investment opportunities. For many Chinese, global property investment is an emerging opportunity which until recently was out of reach.

Second only to the US in terms of international buying power, Chinese buyers represent a tremendous new market opportunity for property sellers around the world. Yet, new opportunity brings new challenges in reaching, communicating and engaging this new market.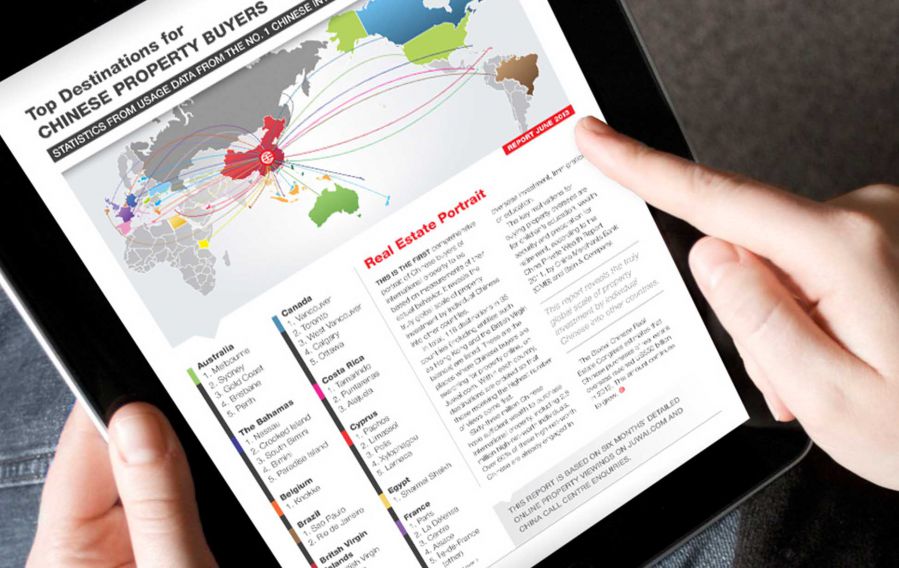 Great rise of the Chinese consumer​
China boasts some of the wealthiest people on the planet, most whose personal fortunes can dwarf treasuries of medium-sized countries, and the growing population of high net worth Chinese now also has their eyes set on international property.
720 million
Middle-class Chinese by 2024
6 million
HNW Chinese by 2025
57 million
Affluent Chinese by 2022
Sources: LGIM "China's rising middle class: sector implications 2018"; Bain & Co and China Merchants Bank, China Private Wealth Report, Jun 2019; Globaldata "China Wealth Management: Opportunities and Risks to 2022", Statista 2019.
Motivations for Chinese global property investment
Education
of Mainland Chinese
intend to educate their children overseas
Investment
of affluent Chinese
buy international real estate for investment diversification
OWN USE
of rich Chinese
buy real estate abroad to live in 37%
purchase overseas property as their primary residence
Emigration
of China's HNWIs
have either migrated or are planning to move overseas
Holiday
of China's HNWIs
go overseas 4 times per year on average
Rental
of wealthy Chinese
invest in international property for rental income​
In the US, this number climbs up to 28%
Retirement
of HNW Chinese
purchase overseas property for retirement​
Sources: 1. Juwai.com; 2. NAR: 2019 Profile of International Activity in U.S. Residential Real Estate; 3. Hurun Report "Chinese Luxury Consumer Survey 2019"; 4. Hurun Report "Chinese Luxury Consumer Survey 2017"; 5. Hurun Report "Immigration and the Chinese HNWI 2018".
How Asians and Chinese search for property
The internet has become a vital link between sellers and buyers. Most buyers nowadays will do their research online before communicating with sellers and rely on online listings to get their first look at a property.
This means that sellers will have to up their game and embrace technology to reach out to modern-day buyers.
China ranks first in countries with the most internet users due to its ongoing and fast-paced economic development as well as a cultural inclination towards technology. More than 904 million of the estimated 1.38 billion population in China are online. Some of the other notable emerging markets are India, with a projected number of internet users of 636 million by 2021, or Indonesia, which is expected to have 144.2 million of its citizens surfing the World Wide Web around the same year.
Like many others, Asians are avid internet users and have embraced it for almost every aspect of their lives - including searching for real estate opportunities outside of homeland borders.
of Mainland Chinese
speaks fluent English
of China's HNWIs
are active WeChat users
of affluent Chinese
access the internet each day
91 million
online property seekers
897 million
mobile internet users
904 million
Chinese online users
Sources: 1. Juwai.com data, 2. China Internet Network Information Center (CNNIC), 3. National Bureau of Statistics of China, 4. Hurun Report "The Chinese Luxury Consumer Survey 2019", 5. Worldometer, 6. Pew Research, 7. eMarketer
How to sell property to Asian and Chinese buyers
One of the largest groups of international property buyers, Chinese property buyers, are seeking destinations offering an attractive lifestyle, educational opportunities and immigrant investment.
Compared to domestic purchases, buying property overseas is often a prolonged process. Several factors include language barrier, regulations and taxes from certain countries regarding foreign buyers, and lack of information.
It is essential to have a comprehensive understanding of their buying habits, and it is necessary to adopt a long-term plan to cater to these Chinese buyers. So how do agents or developers reach these Chinese investors and learn about their needs?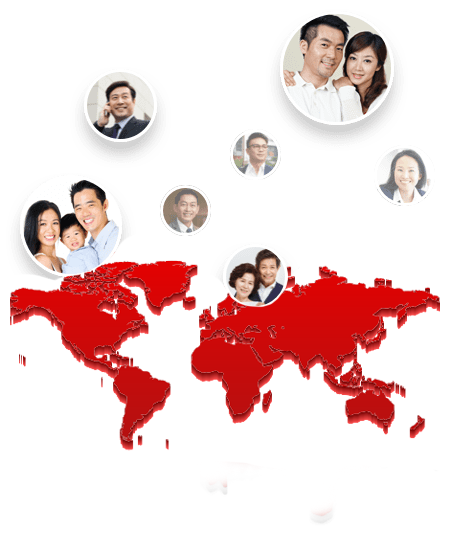 There are 3 types of Chinese buyers
Firstly, it is important to note that there are different types of Chinese buyers with different needs: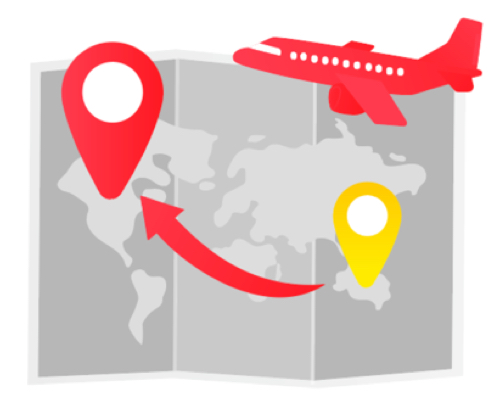 International Chinese Buyers
Chinese citizens who are currently living overseas and looking for a property in another country.
(for example, Chinese citizens living in the US but looking for a property in Australia).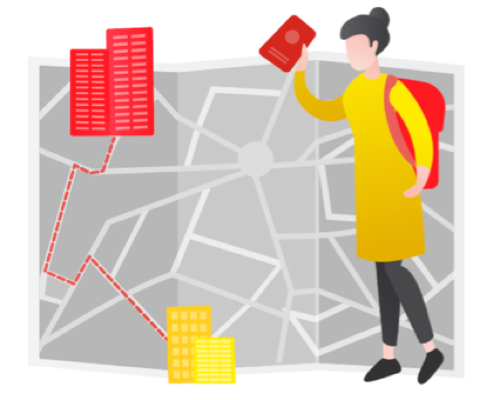 Domestic Chinese Buyers
Domestic Chinese buyers living outside of China who are looking for property in their current country of residence.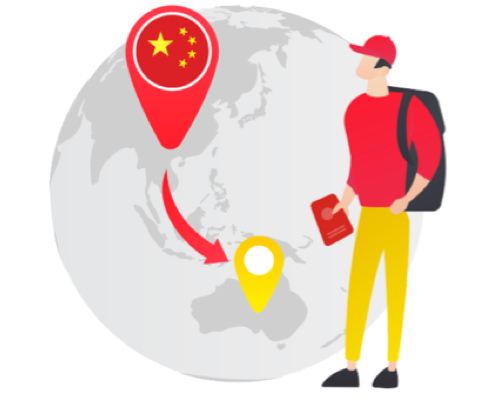 Mainland Chinese Buyers
Mainland Chinese buyers who are currently located in Mainland China but are looking to purchase property overseas.
These three types of buyers have different requirements and needs. Agents and developers should do well to take note and differentiate them. After you have identified which category your prospective Chinese customer falls under, here are a few tips on how to better sell to them.
Source: SCMP "China Internet Report 2020", Statista "Global digital population as of July 2020"