You've successfully copied this link.
7 ways to help you become a better realtor during the pandemic crisis
By Juwai, 12 October 2020

Covid-19 continues to bring much uncertainty and more challenges in the property market. Full or partial lockdown and state of emergency declared by countries all over the world which started in the middle of March has contributed to a decline in the number of home seekers and sellers.
The problem is further exacerbated when site visits, face-to-face appointments and documentation and progress payments are put on hold as banks scaled down operations during the period and travel is curbed as countries close their borders.
What can you do in this time of crisis to be more effective when marketing your listing? Here are seven tips that can help propel you forward and not be left behind.
#1 Get testimonials
Many agents tend to focus on certain areas they know very well and call themselves "neighbourhood experts". To amp up your credibility, talk to past clients, interview local council heads or even the owner of popular eateries in the area, etc. Get involved in local charitable causes, join anti-COVID 19 groups and interview volunteers and post them on social media - Facebook, Instagram, WeChat, etc. This will help cement your expertise not only locally, but online as well. If you get a response, the next step would be to analyse what property seekers want and strategise how to reach out to them.
#2 Send out notices to prospects
A great way to generate leads is to keep engaging prospective clients. A short message on WhatsApp or WeChat, for example, that says something like the majority of units has been sold at this new development and only a few are still available and would they be interested? Then follow up with a site/blueprint plan and other information about the property.
#3 Explain why these properties are HOT
If you are promoting a new development, follow up by telling why this particular project is so popular. You can explain why the property is value-for-money, how easily accessible they are and its proximity to amenities in the area such as shopping malls, train stations, great F&B outlets, schools and educational facilities, parks and other recreational facilities. If you are making a video appointment, show them shots/images of the showroom and the location of the property or share videos that you have taken to promote both the property and its location including its vicinity.
#4 Share market intelligence
Top agents keep close tabs on trends in local list prices, price reductions and closings. They understand property industry market trends and government resources provided. If you can meet a prospect, be ready to share the market intelligence that you have gathered - how many properties have been listed recently and what percentage of those homes sold, and at what price. Be ready to explain price fluctuations, especially during this time of crisis, and why prices are at such levels. Also, be prepared to share how they can get mortgages by introducing contacts you know at banks or renovators and immigration consultants who can help should the prospect need such services. Don't hesitate to mediate for both sellers and buyers if required.
#5 Go digital
As of 2019, the average daily social media usage of internet users worldwide amounted to 144 minutes per day, up from 142 minutes in the previous year.1 In China itself, for instance, with a population of 1.4 billion people, 63 per cent or 904 million people are internet users.2 As property seekers become increasingly reliant on searching for properties online, agents must quickly adapt to market changes by upgrading themselves with new tools and techniques through training and webinars. Agents must be prepared to change their mindset, to continuously learn and self-improve, and innovate to cater to property hunters with changing and demands. Use and leverage the right technology as many people are now preferring to do as much as possible virtually nowadays. Technology not only allows you to reach stay-at-home clients but also opens up a much larger market. Virtual showings and online tours will allow you to reach buyers not only from your local market but also from abroad leading to new opportunities that will expand your portfolio of clients.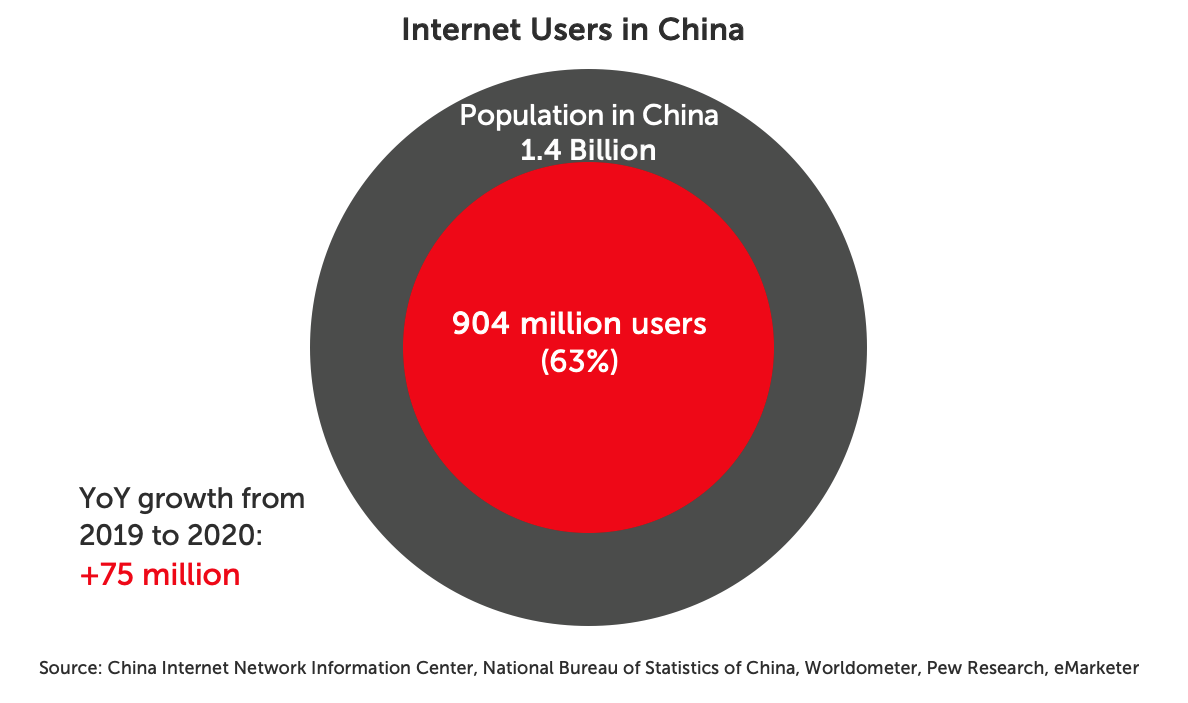 #6 Give online events a shot
As the coronavirus pandemic close down offices around the world, it also put a stop to in-person business gatherings. Property tours and conventions are now impossible to organise. But large-format events have been re-imagined online. At Juwai IQI, we have been hosting live-streamed events to help developers, realtors and other professionals related to the real estate sector to supplement and further augment their marketing plan with each event garnering some 16,000 viewers. Sales may not be immediate but it will help in time to come.
#7 Build trust
A key factor to successfully close deals is to build trust with your customers. To do this, agents must believe in themselves, build up their professionalism and industry knowledge, conduct business with honesty and integrity, and lastly, remember the customer comes first. As such, always be prepared to take care of your customers' Interests and concerns sincerely. For instance, If your prospect needs help with financing, offer to go with them to the bank and help explain terms and conditions of loans and other complicated features of mortgages. This gesture will certainly be appreciated by the client especially if they are foreigners and they need someone who can speak their language to help translate and guide them through the process.
Sources: 1. Statista: Daily time spent on social networking by internet users worldwide from 2012 to 2019; 2. SCMP Research: China Internet Report 2020.
喜欢这篇文章?免费注册,获取居外亚洲市场的最新资讯!