You've successfully copied this link.
Top 10 places rich Chinese are visiting in 2016
By Juwai, 18 March 2016

Roll out the red carpet, because 139.2 million Chinese are predicted to travel overseas and spend US$322 billion this year.1
That's up from last year's 120 million Chinese globetrotters who spent US$229 billion abroad1, which already charted an impressive growth of 11 million outbound Chinese from 2014.2
By 2020, 234 million outbound Chinese travellers are poised to splurge US$422 billion abroad.3
Considering 6 million Chinese tourists splurged a record-breaking 90 billion yuan ($13.83 billion) abroad in just seven days during the recent Lunar New Year Golden Week4, we won't be surprised if Chinese travellers will surpass any of the predictions above.
Travel, the #1 leisure activity for China's super-rich5
As if to make up for lost time, Chinese tourists are embracing the world with unprecedented speed and vigour, becoming the most preferred leisure activity for Chinese high net worth individuals (HNWIs).
In fact, Chinese outbound tourists have become China's hottest export, and one we've named as our top 10 China trends to watch in 2016.
However, China trends are ever fluid and quick to change. We take a look at where affluent Chinese holidaymakers are currently favouring, and reveal the 10 most popular travel destinations for 2016.
#1 France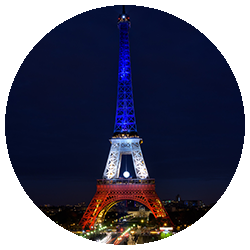 Europe remains the rising star, and France reigns as the dream destination for rich Chinese to visit this year.
Even in the wake of the terrorist attacks in Paris last year, the Chinese love affair for France and everything it represents – romance, wine, culture, and luxury – remain strong, and the French government knows this.
From improving the tax exemption procedures6 to increasing police patrols to cutting its visa processing duration for Chinese tourists7, France is pulling out all stops to court Chinese visitors – and it's working.
France welcomed over 2 million Chinese travellers last year, a more than 50% growth8, which makes China one of the key source markets for France.
Combined with the fact that the Chinese yuan is still performing strongly against the Euro, and that the Chinese zeal for retail and luxury consumption is stronger than ever, there is every reason to believe 2016 will see an even bigger wave of Chinese sightseers descending upon France.
(Read more about the Chinese billionaire who brought 6,400 of his employees to France for a 4-day incentive trip here.)
#2 United States (US)
A former #1 holiday hotspot for several years in a row, the US remains a perennial favourite with droves of well-heeled Chinese tourists, young and old alike.
Based on an average 15% increase y-o-y, approximately 3 million Chinese tourists are anticipated to visit the US this year, says Brand USA, which is endorsed by the US Department of Commerce.9
Beyond the expediency of the 10-year visa for Chinese to the US, America's diversity – a spectacular combination of nature (think Yosemite, Yellowstone, and the Grand Canyon), shopping, historic attractions, and entertainment – holds great appeal for Chinese travellers.
7.3 million Chinese tourists are projected to visit the US by 2021, creating up to 440,000 jobs and contributing $85 billion to the US economy, says the White House.10
Even with the Chinese economic slowdown, many Chinese are not choosing to give up their travels to the US. Instead, some may choose to shop less or shop in other places that offer higher sales tax redemption.
And with Chinese President Xi Jinping proclaiming 2016 as "China-US Tourism Year" 10, which was officially launched on 29 February9, we believe 2016 will be a bumper year for US tourism indeed.
#3 Maldives
Exotic island getaways and underwater adventures are an emerging trend in China, and multitudes of deep-pocketed Chinese are becoming island lovers and diving buffs – over 30 million Chinese are estimated to have visited islands in 2015.11
Renowned for its pristine beaches, cerulean blue seas, and stunning resorts, the Maldives is one of the top island havens for Chinese11, welcoming over 400,000 Chinese in 2015 alone.12
Chinese travellers are the biggest and most vital source of tourism in the Maldives13, accounting for 37% of total number of international tourists to the island.11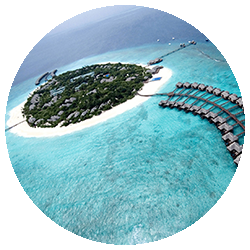 With tourism as their bread and butter, the Maldives has adapted to Chinese sightseers impressively.
Beyond offering the convenience of direct flights, visa-free entry, and UnionPay banking, all 55 five-star hotels in the Maldives now employ either Chinese staff or Mandarin-speaking employees, and many Maldivian shops and restaurants now accept payments in Chinese yuan too.13
This 2016, half a million Chinese holidaymakers are expected to travel to Maldives12 – indicating a potential healthy growth of 25%.
With an aim to lure 1.5 million Chinese annually in the future14, the Maldivian government plans to upgrade their Chinese-language websites, offer flight and hotel discounts during certain seasons, and special itineraries for Chinese tourists.
Would this suffice to entice more Chinese travellers this year? We say aye.
#4 Japan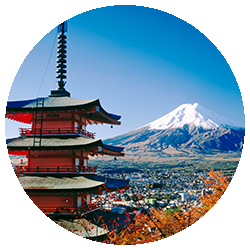 According to the Japan National Tourism Organisation, total visitor arrivals in Japan reached a record 19.74 million in 201515 – and 5 million alone came from China.16
As the biggest group of foreign tourists in Japan, Chinese tourist spending rose by 2.5 times more y-o-y to hit 1.4 trillion yen (US$12.49 billion), accounting for 40% of all international tourists spending in Japan.17
This phenomenon has even spawned a new buzzword of "Bakugai", which translates to "explosive shopping" in Japanese.
Additionally, Japan is also one of the hottest port for Chinese cruise ships to call on18, especially as Chinese cruise visitors enjoy visa-free entry into Japan (as of March 2015).19
A prime example would be last month, when 5,000 Chinese tourists aboard one of the world's biggest cruise ships descended upon the Hakata port in Fukuoka, requiring 100 sightseeing buses to ferry them around Fukuoka.18
On average, Chinese cruise tourists each spend 107,000 yen ($946) on these (usually) one-day port calls in Japan.18
With the Tokyo Olympics and Paralympic Games slated in 2020, we foresee Japan's surge in popularity to soar in the next few years with both Chinese travellers and property investors alike.
#5 Australia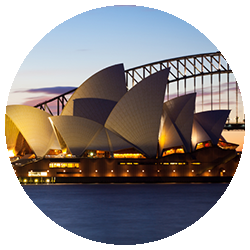 Yet another former #1 travel destination for wealthy Chinese, Australia still remains a firm favourite of rich Chinese tourists and investors.
In fact, the Land Down Under is currently experiencing an unprecedented surge in Chinese visitors – 102,700 Chinese visited Australia this January, compared to 76,100 within the same period last year.20
This makes Chinese the second biggest group of foreign tourists in Australia after New Zealanders, yet they reign as the biggest spenders.2
Chinese travellers splurged up to $4.7 billion in Australia in 2015, compared to New Zealanders who merely spent $1.63 billion.20
According to Tourism Research Australia (TRA), this could be contributed to the rising numbers of Chinese students choosing to further their studies in Australia18, as it is also common for Chinese parents to have long visits with their children at least once or twice a year.
With the Chinese yuan performing strongly against the falling Australian dollar, combined with the 10-year visa deal signed last year between China and Australia, the future looks bright for the Australian economy as Chinese travellers may even soon surpass New Zealanders to become its largest group of overseas visitors.
#6 Dubai
Dubai's unique fusion of Middle East and cosmopolitan culture is capturing the attention and interest of more and more rich Chinese.
450,000 Chinese globetrotters visited Dubai in 2015, a 29% increase y-o-y that makes China one of their most important tourist market.21, 23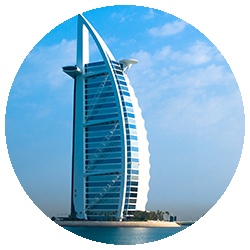 This is the fruit of Dubai's efforts to become more China-friendly, where many hotels and attractions offer Mandarin-speaking staff, Chinese TV channels, special Chinese menus, Mandarin websites, and UnionPay services.22
Another factor is the convenience of daily direct flights to Dubai, courtesy of Emirates Airline, which offers direct flights from Beijing, Shanghai, Guangzhou, and now, Yinchuan (Ningxia Hui Autonomous Region) and Zhengzhou (Henan) as well21
Dubai's Department of Tourism and Commerce Marketing also announced last February that they have inked a strategic partnership with UnionPay and top online travel portal Tuniu.23
All these, combined with the recent interest stirred up by China President Xi Jinping's first state visit to the Middle East, should see more Chinese travellers heading to Dubai this year.
#7 Hawaii
Like the Maldives, Hawaii is one other island paradise increasingly popular with well-to-do Chinese globetrotters.
While it is part of the US, Hawaii is mentioned separately as its appeal is vastly different from the American mainland, thanks to its exotic island charm, tropical year-round weather, volcanoes, as well as inviting waters and waves.
2014 saw 161,375 Chinese jetting to Hawaii24, shelling out $408.6 million to boost the Hawaiian economy.25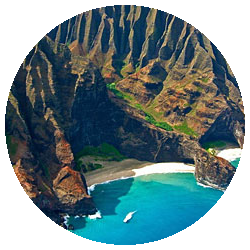 While the Hawaii Tourism Authority (HTA) estimated 181,000 Chinese holidaymakers for 2015, Hawaii Tourism China (HTC) predicts 360,000 Chinese tourists will visit Hawaii by 2020.24
Like the US, Hawaii stands to gain from the 10-year multiple entry visa deal – so much so that several airlines, such as Hawaiian Airlines, China Eastern Airline, and Air China have increased their China to Hawaii direct flights.25
And with the HTA's recent appointment of Brandstory Asia to promote Hawaii to Asians, especially to the fast-growing Chinese travel market, we do believe Hawaii will do very well in capturing more Chinese travellers.25
#8 Switzerland
Famed for its majestic Alps and crystal clear Alpine waters, luxury watches, cheese, and Alpine chalets, Switzerland is one other dream destination for China's affluent, who has emerged as one of the main drivers for the Swiss tourism industry.26, 28
1.38 million Chinese travellers stayed overnight in Switzerland last year, a record-breaking number that grew 33.3% y-o-y.27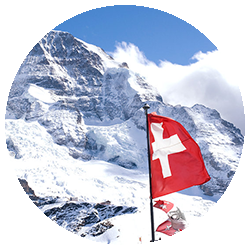 Even Chinese day-trippers and brief visitors are an economic boon to Switzerland – the average Chinese tourists who enter and leave within 48 hours spend 350 francs ($354) per day on average, compared to the average 176 francs ($180) spent by other tourists.28
Behind the success in luring Chinese visitors lies tremendous efforts by the Switzerland government and tourism agencies – they were the first Europeans to set up a national tourism office in China back in 2002, and even published a guideline to educate the industry on how to treat Chinese visitors.29
Today, Chinese signage can be seen peppered over most major hotels and shops in Switzerland, and Mandarin-speaking ski instructors can be found up on the slopes.
Combined with the boom in Chinese passion for winter sports, thanks to the 2022 Beijing Olympic Winter Games27, Switzerland should easily retain its spot in the top 10.
#9 Italy
Chinese travellers can't resist having a taste of la dolce vita, whether it's in Milan, Venice, Rome, Pisa, Florence, Naples, or other parts of Italy. Enamoured by its culture, fashion, history, food, and lifestyle, it's easy to see how rich Chinese consider Italy a top holiday destination in Europe.
Italy's duty-free shopping and luxury goods are also major drivers, especially as the weak Euro offers savings of over 50%, and where else better to shop than in one of the world's fashion capitals?
Chinese tourists were the biggest group of tax-free spenders in Italy last December30, and account for 35% of luxury sales in Italy.31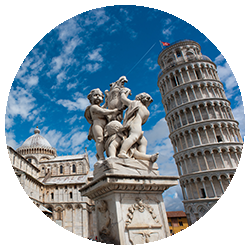 Italy hosted the 2015 Milan Expo as well, of which the China Pavilion was the second largest, and it paid off handsomely – Chinese travellers to Italy were slated to have hit 4 million in 2015, compared to the 1.5 million Chinese arrivals the year before.32
Between easing its visa processes (Shanghai's Italian consulate now offers a 36-hour turnaround visa application for Chinese travelling to Italy33) and negotiating more direct flights from China to Italy, the Italian government is certainly striving hard to court the Chinese.
With exhilarating experiences like watching the Ferrari F1 race or the Italian Seria A football league matches live, and custom itineraries specialising in specific tours ranging from educational tourism to heritage tourism, Italy is well-positioned to continue enticing Chinese globetrotters this year.
#10 United Kingdom
From Buckingham Palace to the Big Ben to the Harry Potter Studio Tour, the UK is an evergreen holiday destination for China's well-heeled.
Throw in a medley of British fashion, the romanticised reputation of British gentlemen, and the swoon-worthy crisp British accent…it's not hard to see why the UK fascinates Chinese.
Over 214,000 Chinese visited the UK last year, spending £435 million ($620 million) in total34 – a 37% boost from 157,000 Chinese travellers34 in who spent £417.6 million in 2014.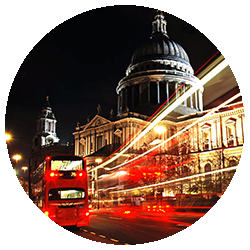 That's great news for the UK indeed, as its (previous) six-month visa rules had caused the UK to lose £1.2 billion each year due to Chinese tourists preferring to visit other parts of Europe that offered easier visas.35
Now armed with the launch of its new two-year visa for Chinese tourists in January, as well as with a 10-year multiple-entry visa currently in the works, the UK is gunning hard to capture more Chinese travellers.
Along with Chinese President Xi Jinping's visit to the UK last year, which helped raise the UK's profile in China, it's viable that the UK would be greeting swelling numbers of Chinese holidaymakers this year.
Other popular hotspots
While not making the cut to the top 10 as voted by China's high net worth population, South Korea335 and Thailand both deserve an honourable mention as well as rising destinations that are fast becoming Chinese investors favourites.
A record-breaking 7.9 million Chinese visited Thailand last year, soaring 70% from 4.6 million in 2014.36
Buoyed by the Korean Wave, as well as the Chinese penchant for Korean cosmetics/skincare4 and cosmetic surgery38, the South Korean government expects a record-topping 8 million Chinese visitors this year, says the Korea Culture and Tourism Institute.37
With the Chinese pursuit for physical perfection stepping up in recent years, this could translate into mega-big bucks for South Korea – China's cosmetic surgery market worth is poised to double to 800 billion yuan ($122 billion) by 2019.39
In 2014 alone, over seven million Chinese had plastic surgery, of which 60,000 opted to travel to South Korea for their nip and tuck – a 45% surge compared to 2013.39
Even as China's ultra wealthy are become increasingly sophisticated and upping the ante in their quest for more exotic and experiential travels, Thailand and Korea are both clear indicators of how China's upper-middle-class and middle-class population are not to be ignored as well.
After all, as China's middle-class continue growing in terms of size and wealth at breakneck speed, more and more Chinese will continue to travel out of China and increase Chinese money outflow. How does this impact the rest of the world, especially for the global real estate market?
Find out in Part 2 here.
Sources: 1. Investing.com; 2. China National Tourism Administration (CNTA); 3. Fung Business Intelligence Centre (FBIC) and China Luxury Advisors (CLA) "Global Chinese Shoppers: The $200 Billion Opportunity"; 4. Xinhua News Agency; 5. Hurun Report "Chinese Luxury Consumer Survey 2016"; 6. China Daily; 7. French Foreign Minister Laurent Fabius on NDTV; 8. Xinhua; 9. Shanghai Daily; 10. Medill Reports Chicago; 11. Haveeru Online; 12. Chinese Ambassador to the Maldives Wang Fukang on vNews; 13. SCMP; 14. China Daily; 15. Japan National Tourism Organisation; 16. SCMP; 17. Japan National Tourist Agency; 18. SCMP; 19. China Travel News; 20. Tourism Research Australia (TRA); 21. Dubai Department of Tourism and Commerce Marketing; 22. The National; 23. China Outbound Tourism Research Institute; 24. Pacific Business News; 25. PRWeek Asia; 26. China Daily; 27. Xinhua; 28. Newlyswissed; 29. Tmetric.com; 30. Global Blue; 31. HSBC "Globe-trotting Shopper" Report; 32. China Travel News; 33. Neehao.co.uk; 34. BBC; 35. WSJ; 36. BBC; 37. Korea Culture and Tourism Institute; 38. HSBC; 39. China Association of Plastics and Aesthetics (CAPA);
Loved this article? Sign up for free to get Juwai China Market updates!