You've successfully copied this link.
MoneyWeek map: the world's dearest houses
By Juwai, 21 February 2012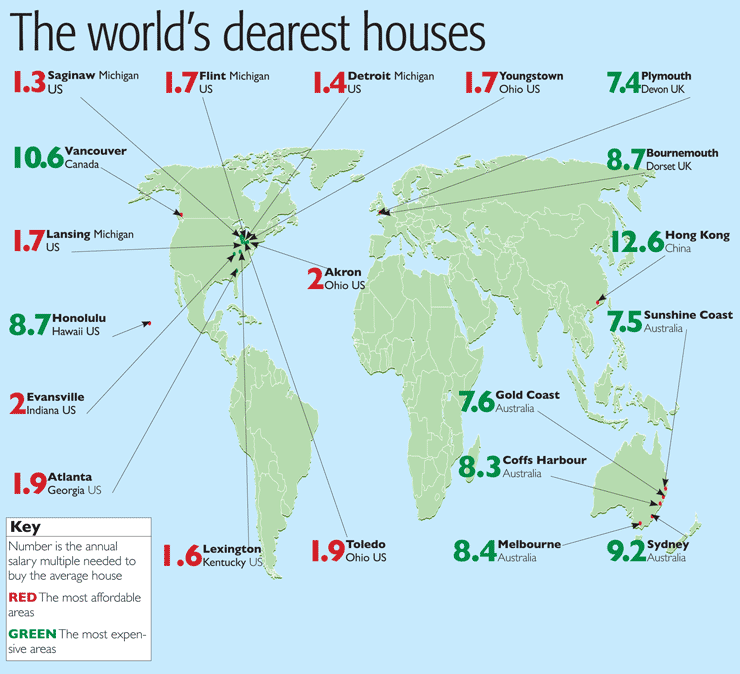 Every year, the Demographia think tank releases its International Housing Affordability Survey. This looks at 325 metropolitan markets (eg, Greater London) in the developed world, and ranks them according to how many multiples of the average annual salary it would cost to buy the average house. MoneyWeek reports.
February 20, 2012
-- On the map above, we've marked the ten most and the ten least affordable areas, according to the survey. The world's most expensive region is Hong Kong, where it costs 12 times the annual salary of HK$249,000 to buy the average property.
Liked this article? Sign up for free to get Juwai Juwai Asia Market updates!