You've successfully copied this link.
Chinese buyers playing property pick a box, but record Mosman price unlikely
By Juwai, 08 March 2012
Retired car dealer Laurie Sutton has sold his Mosman harbourfront residence, but the prestige suburb is unlikely to have a new record holder.
Jonathan Chancellor reports for Property Observer.
March 7, 2012
-- Sutton hoped to secure $20 million for it – somewhat revised expectations given its initial listing in 2009 had hopes of beating Mosman's $22.5 million house price record. It was 35 years ago since Sutton bought it from the
Pick a Box
presenters Bob and Dolly Dyer, who pocketed $376,960 when they headed to Queensland. It's understood a $1 million deposit– which possibly reflected a 5% deposit – was recently paid by its buyer, Ying Li. The official selling price has not yet been revealed. The purchase highlights a small, but emerging, trend of buyers of Chinese origin buying luxury homes around Mosman. There have been eight acquisitions over $5 million among the 150 sales over the past five years topped until the latest sale by a $12.6 million sale on Morella Road to Hong Gai and Yuping Chen in 2010 and an $8.8 million sale last year on Carrington Avenue to Ying Chen. It is not known if the acquistions are by foreign buyers requiring FIRB approval or are actually new migrants, expats or even long-time citizens, although Ying Li gives his address for official purposes as a solicitor's office at Colin Biggers & Paisley.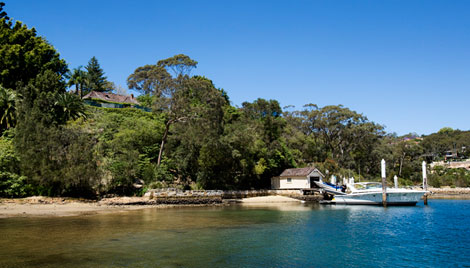 The Bay Street tropical holding is like Hawaii meets Hamilton Island on Middle Harbour. Despite renovations over the past three decades, there are still traces of the Dyers' day, including the imposing sandstone fireplace in its living room, which overlooks Quakers Hat Bay.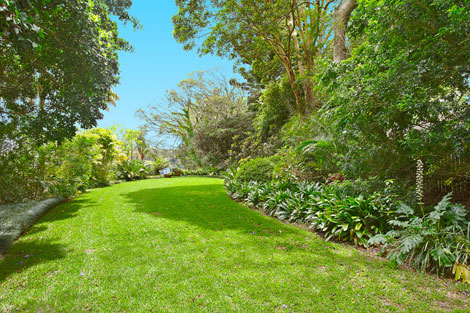 But the teeth and jawbone of the couple's world-record 1062-kilogram great white shark catch that hung above the fireplace has long gone. As have the Dyers' cruisers, Tennessee I, II and III, from Mosman's largest waterfront estate at 5,154 square metres. Dyer, who was a hillbilly Tennessee vaudeville singer on his arrival in Australia in 1937, had paid £15,068 for the property in 1950, after upgrading from a house on the Balmoral side of Mosman.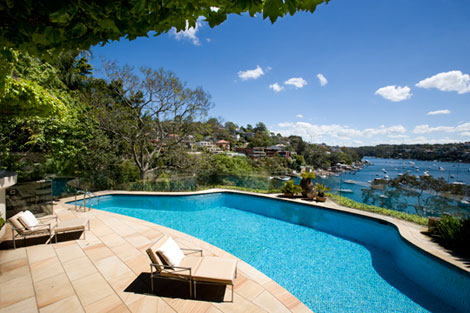 Dyer had just signed a $33,000-a-year contract for his radio show on 2AD, which the newspapers reported was 11 times the salary of the then NSW premier, James McGirr.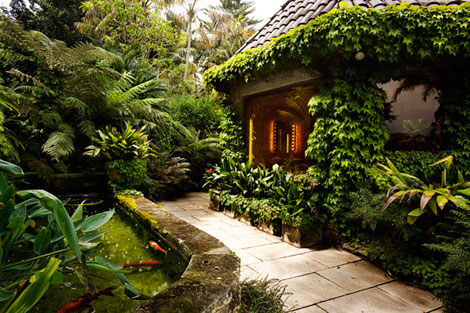 Dyer went on to host the television show BP
Pick a Box
between 1957 and his retirement in 1971. Dyer, with his raucous "Howdy, customers" greeting, presided over contestants who faced a sudden-death decision of choosing between "the money or the box" with the secret prize. He died in 1984. His widow – who, as Dolly Mack, had been a Sydney Tivoli showgirl in her teens – lived for another 20 years. The listing in 2009 had expectations of beating Mosman's $22.5 million house price record.
Property developer Albert Bertini and his former wife, Heather, hold the record for a Mosman purchase, paying $22.5 million for Karawa on the Balmoral cliffs in 2007, but it has been recently resold for $19 million, reflecting the downturn in the top end prices across Sydney. Karawa's sale beat the previous record for a Mosman house by more than $7 million, which was set next door to Karawa at $15.5 million in 2001 by Richardson & Wrench Mosman agent Robert Simeon.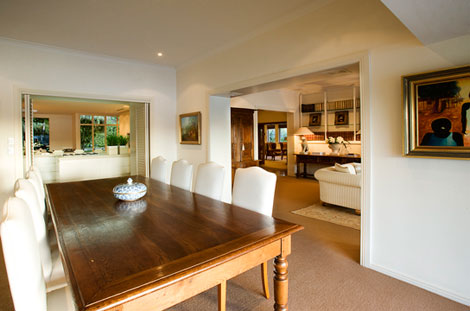 The Sutton property comes with approved plans for a replacement three-storey residence. The vendors raised their family there and now entertain their grandchildren. "It's an estate for a young family to enjoy and make full use of all the gardens and facilities," said Laurie Sutton when it was listed late last year through estate agent Sandie Dunne at Dunne Mosman. "My children played cricket on the lawn and had many parties on the flood-lit tennis court and pool. "It was the place where all the family's friends would hang out, which is the way I liked it. "It is a very private place" Sutton noted. "Once inside the gates, you are away from the rest of the world, whilst the grounds are enormous they are fully fenced and secured and very dog friendly."
Liked this article? Sign up for free to get Juwai Juwai Asia Market updates!