You've successfully copied this link.
Chinese home purchase frenzy spreads to the US
By Juwai, 29 March 2012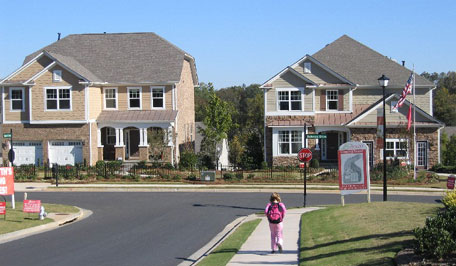 In the US, many Chinese are now heading there to buy real estate, bearing in mind that having a home overseas is a source of great prestige for some. Their action has increased home sales in the US dramatically.
CNTV reports.
March 28, 2012
-- A real estate agent said, "One buyer told me I don't want a very expensive house, just $2.5 million dollars." Southern California real estate agent, Lily Yu, is headed ease. Lily Yu said, "A lot of homes selling just like that, very quickly, but for cash, for over a million dollars? oh yeah, definitely " David Michonski, author, said, "What you see in the county is part of a long-term trend around the world. The Chinese are buying in major metropolitan areas. " It's happing in London, New York and Vancouver but activity in the "OC' is "OOC": Out of control. Home sales in December 2011 doubled the number sold in January 2008. The county is attracting the rapidly growing population, partly by tapping into their sense of community, understanding their unique tastes. Sylvia Yu, a buyer, said, "Our high school, University High is ranked number 8 in the whole country. That's why we decide to move to here." Sylvia Yu's primary motivation for paying 900, 000 dollars cashes her son's secondary education. This wealthy enclave provides plenty of that prestigious addresses, pricey toys, and home values to match. Yakenda Mcgahee, Irvine, California, said, "It's not just the little luxuries and status symbols that are important. Home Builders here are constructing homes with the Asian buying market in mind. For instance, many homes have features like this wok kitchen and now you'll often find them outfitted with master suites and in-law units because Asian homes are often multi-generational." That's opened the door to their enormous buying power. According to the national association of realtors, Chinese property purchases nearly doubled in US in 2011. While many major metropolitan areas are benefiting from this buyers market, Orange County's courtship with the Asian community-certainly helps them capitalize on it.
Liked this article? Sign up for free to get Juwai Juwai Asia Market updates!