You've successfully copied this link.
European developers avoid "unlucky" homes to tap Far East demand
By Juwai, 19 July 2012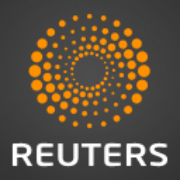 This September, work starts on a development of 22 homes around a Chinese-style courtyard, pavilion and pond. Enclosed by high white walls, it will have Chinese symbols adorning an entrance gate topped with a roof reminiscent of a Far Eastern temple. Brenda Goh reports for Reuters.
July 18, 2012 -- It is being built not in China but Fuenlabrada, an industrial suburb 17 miles (27 km) south of Madrid, the capital of debt-ravaged Spain where thousands of construction projects have stopped in their tracks.
"The Chinese have a saying; crisis is synonymous with opportunity," said Jose Parra, chief executive of the Spanish developer G r upo MAIN, referring to his decision to tap the local immigrant Chinese population after the financial crisis sapped demand among his fellow Spaniards.
"We're building for the Chinese because they are a very wealthy community in Spain and the rest of the world."
Parra is one of a growing number of European property developers using Chinese tastes and traditional beliefs such as feng shui, a system designed to maximise positive energy flow, to entice rocketing numbers of cash-rich Far East buyers.
All of the Fuenlabrada homes, which were designed and laid out according to the laws of feng shui, have been reserved with a 5,000 euro ($6,300) deposit and Parra plans to build another 70 once the scheme completes in 2014.
The trend has even more momentum in London, where a third of the best new-build homes were sold to Far East buyers last year, up from just 4 percent in 2009, property consultancy Savills said.
While British buyers have struggled to get mortgages from banks crippled by the global financial crisis, strong economic growth in Asia has created immense wealth, fuelled by manufacturing, construction and commodities. The number of U.S. dollar millionaires in Asia outnumbered North America for the first time in 2011.
Should restrictions barring Chinese citizens buying more than $50,000 worth of foreign money be lifted, a wave of buyers from mainland China could boost prices for the best London homes by 15 percent, Savills said.
"We've all had to become aware of what the Chinese look for and what will stop them from buying," said Sebastian Warner, partner in residential development at property consultancy Knight Frank.
Feng shui is a 4,000-year-old Chinese land management system that attempts to increase health and wealth by boosting the flow of positive energy in a given environment and adherents reject properties upon the advice of feng shui practitioners.
Water, light
"Most Chinese grow up with certain cultural beliefs," said Philip Yong, a 60-year-old Malaysian Chinese who is flat hunting in London. "It's like you instinctively know what kind of food you should eat."
Yong, who owns homes in Toronto, Singapore and Kuala Lumpur with good feng shui, is looking for a property near the River Thames due to his belief that water channels positive energy.
"There's a certain sort of energy level that one looks for and you can sense when it's in the neighbourhood," he said, adding that narrow streets, busy road junctions and houses with little natural light all entail poor flows of positive energy.
London developer Native Land was unable to sell a string of flats in a Chelsea block to Far Eastern buyers last year due to their layout.
"We were scratching our heads trying to work out why they wouldn't sell. We were eventually told the bathroom door was too close to the front door, which meant the good fortune flowed out of the property," said chief executive Alasdair Nicholls, who said he would avoid similar layouts in future.
A belief that certain numbers bring good or bad luck is also relevant. Some buildings in China change floor numbers to omit the number four because it sounds like the word for 'death' in Chinese, while the number eight is considered lucky as it sounds like the word for 'prosperity'.
Native Land's 227 luxury apartments in a Richard Rogers-designed scheme on the opposite side of the River Thames from St Paul's Cathedral in London do not contain the number four for that reason, Nicholls said.
Harry Handelsman, chief executive of UK developer Manhattan Loft Corporation, has used a feng shui master on seven of his company's properties, including the 200 million pound restoration of a hotel next to London's St Pancras International train station.
The company added crystal furnishings, which are believed to help channel positive energy, a nd altered interior layouts to counter the negative effect that departing trains have on the site's energy under the principles of feng shui.
Meanwhile, Berkeley Group imported tons of marble and Chinese granite for the interiors of a 50-storey apartment tower south of the River Thames, one of many developers that push their Far Eastern credentials in their marketing material.
No sharp angles
While feng shui adherents believe ponds and fountains help positive energy flow, they dislike sharp angles as they break the path of energy. A pillar in the main lobby of the Heron tower skyscraper in London was changed from square to round for this reason before it opened in 2011.
Feng shui masters can charge up to two percent of the building's development cost depending on their reputation, with bigger schemes typically costing tens or hundreds of millions of pounds.
Feng shui master Michael Oon, a former forensic scientist with London's Metropolitan Police, cited Apple's London Regent Street store, as an example of a building with good feng shui.
"For London, the energy flows from Regents Park, Hyde Park and Green Park," Oon said. "Energy flows down Regent Street, straight through Piccadilly and to the River Thames. The Apple store is on a bend on the road so the energy goes straight through the door," Oon said.
Meanwhile, he said, oil giant BP ' s myriad problems began after it moved its UK headquarters from Finsbury Square to St James Square in London's West End in 2002, a location that positive energy bypasses. A BP spokesman dismissed the suggestion as "outrageous and stupid".
A decision by six Chinese banks to set up London offices close to the Bank of England in the City financial district was likely related to feng shui, property agents said. Th e Bank is seen as an authority figure and therefore a source of good energy.
Beliefs in feng shui manifest most strongly in the designs of buildings in Hong Kong and Singapore. For instance, a residential block facing Hong Kong's Repulse Bay waterfront has a hole in the middle purportedly to allow dragons that live on a mountain behind to drink water from the bay.
Younger more western-minded buyers can pay less attention.
Those buying as an investment were keener to get a good bargain than good feng shui, said Michelle Zhang, head of property consultancy DTZ's China desk, who changed her telephone number to include more number eights after taking the job.
"It's something nice to have, but not a must-have. As a priority on their shopping list, it comes after price and location," she said.
Either way, many developers still err on the side of caution.
"I cannot say I'm an absolute believer but if millions of people believe in a particular thing and it doesn't affect the aesthetic of what we're doing, I don't see why not," Handelsman said.
Liked this article? Sign up for free to get Juwai Juwai Asia Market updates!