You've successfully copied this link.
Jaguar Land Rover continues courting Chinese buyers
By Juwai, 07 July 2012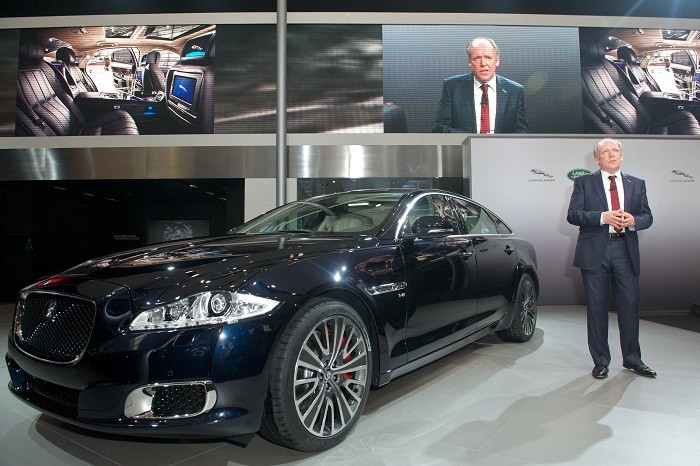 The Jaguar XJ Ultimate at the Beijing Auto Show (Photo: Jaguar Land Rover)
Jaguar Land Rover (JLR) has been making inroads into the burgeoning Chinese luxury car market, and the company intends to continue its momentum.
Brian Brennan reports for Auto World News.
July 6, 2012
-- In the first quarter of this year, the company saw sales of the Jaguar badge alone increase 156 percent in China. By the end of the second quarter, JLR had sold 37,000 cars in China, according to Xinhua, China's official news agency. JLR's desire to appeal to Chinese buyers was apparent at the Beijing International Automotive Exhibition in April, where the company unveiled to the world the XJ Ultimate, an enhanced version of the flagship Jaguar vehicle. The company also used the exhibition as an opportunity to announce two new engines - the four-cylinder 2.0-litre I4 240 Turbocharged Petrol and the 3.0-litre V6 340 - that it said would further the popularity in China of the XF and XJ ranges. Bob Grace, President of JLR, China, said at the time, "The China market, in particular, has embraced this current generation of contemporary Jaguar saloons, and the addition of the 2.0-litre I4 Ti 240 and 3.0-litre V6 S/C 340 engines will further enhance their appeal." Xinhua today quoted JLR CEO Ralf Speth as saying that China will soon overtake North America to become the second largest JLR market after Britain, and that even the home market will eventually be overtaken by its Chinese counterpart. The agency said Mr Speth and other JLR executives were on a week-long market-study tour of China, during which they would examine further investment in the Asian nation.
Liked this article? Sign up for free to get Juwai Juwai Asia Market updates!