You've successfully copied this link.
Meet the Chinese billionaires with Australia in their sights
By Juwai, 28 July 2012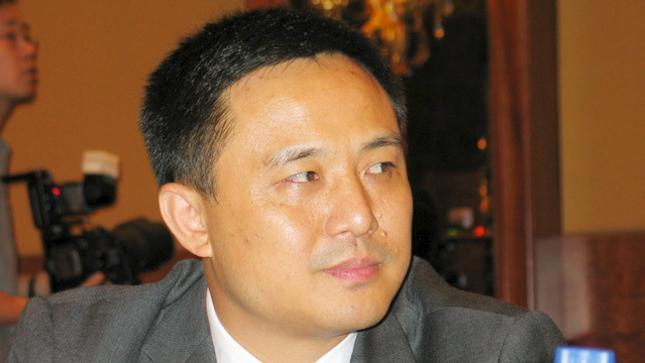 Zeng Wei, who fought it out with Australia's wealth elite over his $32 million Point Piper property in Sydney, is one of the few Chinese whose forays into Australia have hit the headlines.
Colleen Ryan reports for The Australian Financial Review.
July 27, 2012
-- Zeng Wei's house in Sydney's exclusive suburb of Point Piper is now a tourist attraction – it rates its own drive-by for one of the popular bus tours frequented by Chinese travellers. There are two reasons for this. The first is that Zeng is one of China's most successful princelings – the son of a high-level cadre who has leveraged off his connections to become a multi-millionaire businessman. His father is Zeng Qinghong, a top Communist Party cadre and former Beijing kingmaker (think Graham Richardson and the Labor Party of the 1990s) who is credited with brokering the deal that saw Xi Jinping catapulted into pole position in the race to become the next president of the most populous nation on earth. The second reason is that Zeng spent $32 million on the historic Craig y Mor on Wolseley Road, Point Piper (once the home of disgraced stockbroker, the late Rene Rivkin) and then promptly lodged an application with council to have it pulled down and replaced with a brand new $5 million mansion. The neighbours' emotional petitions to council fell on deaf ears. Zeng has won. Craig y Mor is due to be demolished.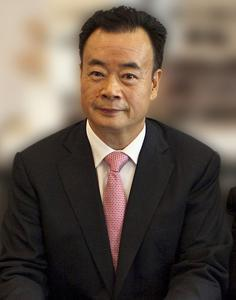 Property developer Chau Chak Wing has a penchant for playing in the political space in Australia via his philanthropy. Source: UTS
Zeng is one of the few Chinese whose forays into Australia have hit the headlines. Chau Chak Wing is another – thanks to his philanthropy and a penchant for playing in the political space here via large donations. His daughter, Winky Chow, worked as a policy adviser for a NSW Labor Premier, Morris Iemma, then joined him in his consultancy after he left power. Now she heads up her family's newspaper business here. (Chau owns the
New Express Daily
, one of the biggest-circulation Chinese language newspapers in Australia.) Chau has donated more than $2 million to Australian political parties over the past decade and more recently donated $20 million towards the extraordinary Frank Gehry-designed building now under construction for the University of Technology in Sydney. The building, destined to become a Sydney landmark, will carry Chau's name – that of a Guangzhou-based property developer who is estimated to have assets of $US1.5 billion and whose son Eric studied architecture at the institution. Chau is an A-grade schmoozer. He has made a practice of entertaining some of Australia's top politicians at his luxurious home in Conghua, just north of Guangzhou, which boasts a 6000-square-metre museum, shaped like an ancient bronze cauldron, housing more than 20,000 Chinese treasures. It also has a 1000-seat auditorium and several villas, one a presi-dential villa awaiting the arrival of a real president one day. Former Australian prime ministers John Howard, Bob Hawke and Kevin Rudd have visited the estate, as has Treasurer Wayne Swan. Chau is a generous host – he paid for trips to China for Rudd, Swan and Stephen Smith when they were in opposition. And Chau is close to the current foreign minister, Bob Carr, who told
The Sydney Morning Herald
last year that Australian leaders were keen to meet Chau because he was so well connected in China. "Australian political leaders would be barking mad if they didn't take advantage of that," Carr said. Chau is sufficiently well disposed to this country that he has become an Australian citizen. So, too, has mining tycoon William Han, who recently purchased Lindeman Island off the north Queensland coast for an estimated $12 million, outbidding rival Clive Palmer. There are several Chinese billionaires on the Hurun Rich List (China's equivalent to the annual
BRW
Rich List) who either hold Australian citizenship, have significant private investments here or have sought an Australian education for themselves or their children. They include some pretty heavy hitters. For example, Xu Rongmao, who is a legend of the Chinese property industry as the founder of the Shanghai-based Shimao Group, and the 31
st
richest person in China, worth an estimated $4.1 billion. Xu has been investing in Sydney and Darwin property since the 1990s. He is an Australian citizen and educated both his children here. In the past, Xu has been a generous donor to the Labor Party in NSW.
Worth an estimated $4.1 billion, Chinese property industry legend Xu Rongmao has been investing in Sydney and Darwin since the 1990s.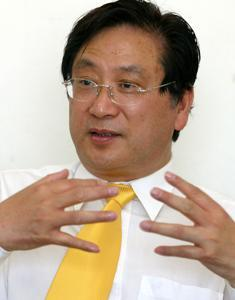 Ye Lipei holds Australian citizenship and ranks No. 48 among China's rich, with estimated wealth of $2.8 billion.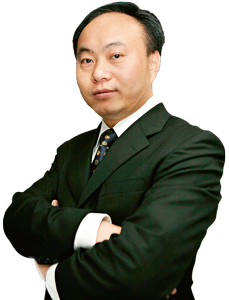 Suntech founder Shi Zhengrong studied for his PhD in Australia, has citizenship and keeps an apartment on the harbour at Sydney's Kirribilli. Photo: Sasha Woolley
Ye Lipei is yet another Rich Lister who holds Australian citizenship and has property investments here. He ranks 48
th
among China's richest, with estimated wealth of 17 billion yuan ($2.8 billion). He founded the Super Ocean Group and his son was educated here. Shi Zhengrong, the founder of Suntech, one of the world's largest producers of solar panels, studied for his PhD in Australia, obtained citizenship and keeps an apartment on the harbour at Kirribilli. But Shi's real home is a long way from Sydney Harbour. It is in Wuxi – a polluted industrial city an hour or so's drive from Shanghai. According to Hurun, Australia is particularly popular with China's rich. It is their third most popular holiday destination, after France and the United States. And Australia ranks second for those with assets over 10 million yuan as the destination for their first ever overseas visit. (The US was number one.) For the most part, these yuan billionaires are FIFOs – the equivalent of our fly in, fly out miners. They are based in China with a toe in the water in Australia – some real estate, perhaps children at school or university and the odd investment. This country is a possible retirement destination but, more likely, it provides some insurance – a get-out-of-China card, should one ever be needed. Nevertheless, they have economic firepower and Australia is in their sights. The Chinese presence here is growing across the board. There is substantial direct investment in property, and more recently a move into property development. There are significant inroads being made by the big Chinese banks in our financial services market. And there are growing numbers of young mainland Chinese professionals in accounting, law and banking. Yet, in the corporate world, it is taking time for business networks of mainland Chinese to become firmly established, partly because the key executives are from large state-owned enterprises who tend to rotate their management regularly or rely on flying visits from heavyweights from Beijing or Shanghai. And the wealthier Chinese play the game here very quietly – often behind the scenes and, in most cases, very much below the radar. Quite large investments are often settled by bank cheque, making it unclear exactly where the money is coming from and who is really behind the deal. It is a similar story with the Chinese apartment buyers who are snaffling up nearly 80 per cent of Meriton's output of newly constructed apartments. Harry Triguboff, the colourful founder of the Meriton Group, reports that Chinese demand for Australian apartments fell off towards the end of last year then picked up dramatically towards the end of March. The reason for this is not clear – but there is a strange coincidence in timing, according to bankers well versed in the ways of Asian investors. And it is a sobering reminder of how a change in government policy in Beijing has the potential to have a significant impact on Australian business practice. To understand this particular case, it is necessary to be familiar with the 'Wenzhou effect'– a term well known in China. It works like this. Planeloads of moneyed investors from the entrepreneurial city of Wenzhou descend on a remote town in western China where they sense a growth opportunity and proceed to buy up dozens of apartments. In the process, they push up prices for locals trying to enter the property market for the first time. Understandably, a chartered plane from Wenzhou is not a welcome sight anywhere in China, unless you are selling something. These rather resourceful entrepreneurs, from a city just a few hours south of Shanghai on China's east coast, are renowned at home for their wealth and investment acumen. And for their aggression: Wenzhou produces 90 per cent of the world's metal cigarette lighters, most of the world's plastic sunglasses and more than 8 million pairs of socks a year. You get the picture. And they are mostly private sector companies, not big state-owned enterprises. Now the Wenzhou effect is spreading overseas. It is already evident in Hong Kong, and Australia may be experiencing its own version. In March, Beijing introduced a bold new experiment allowing Wenzhou citizens to invest abroad (up to 200 million yuan or more than $3 million a year). This relaxation of investment restrictions is limited to Wenzhou residents for the time being – China's economic policy makers are dipping a toe in the water to gauge the impact of a country-wide loosening of such restrictions. Triguboff does not know if it is the Wenzhou effect that has fanned the demand for his apartments, but he is sure about one thing: "The demand is all to do with policies in China – it is nothing to do with us." Yet the impact can be massive. And, so far, this is only one city with the new liberal investment regime. The Chinese approach to residential property investment is different to that of Australians, according to Triguboff – they come in groups; they will buy off the plan; they will put their money down, no pussyfooting around. "But I don't think it is such a good thing to be so dependent on them [and their government's policies]," Triguboff says with something of a wistful note in his voice. If only Australian buyers were so adventurous. The Chinese appetite for apartments in Australia is also leading to another new phenomenon – the arrival of the Chinese developer. Not all these developers are from mainland China – Hong Kong, Singaporean and Malay Chinese operators are very active as well – but they each have one major consumer group in mind: buyers from China. Solid research on this issue is thin on the ground but a recent report by real estate services firm CBRE estimated that foreign developers, most of them Asian, are responsible for nearly a third of new apartment developments across Australia, the strongest showing since the Japanese of the 1980s and early 1990s. Among the three mainland Chinese developers rapidly building a presence in Australia is Golden Age, a privately owned property group from the provincial city of Wuxi in China. It is building the new Sheraton Hotel on Little Collins Street in Melbourne. The Ever Bright Group, a large Chinese conglomerate from Shanghai, has offices in the Rialto Tower in Melbourne and has serious money invested here. Lyz Property Group from the province of Jiangxi is planning 350 new apartments in Melbourne. But the property market is quite diffuse – there are a lot of privately owned groups, perhaps with state connections. "It sounds a bit crazy," says an agent who has had dealings with these buyers, "but no one really knows where the money is coming from. They buy, pay a deposit by bank cheque and they settle. If they can buy a property for $20 million or $30 million they are obviously of substance." Mark Wizel of CBRE believes the arrival of Chinese developers is a game-changer for the industry. "It is actually a material change to the landscape of the Melbourne property industry," he says. "We don't believe it is a fad. They are not just buying and holding; they are setting up offices in Melbourne to actually deliver developments. So I think it is a material diversification play." And their executives are settling here. "Most of those who have bought large properties for development have bought the house in Toorak, have their kids going to Caulfield Grammar or one of the Chinese-friendly schools in Melbourne." Wizel has sold around $280 million worth of development sites to Chinese buyers over the past 18 months. "These developments will go on to have end values of $200 million to $300 million, so they are quite significant," Wizel says. "So far they have mostly been buying sites where they can build apartments." They are less interested in buying an office building, where they can get a 10 per cent return. They want to do develop-ments where they can get up to a 50 per cent return. But agents report they have recently noticed a growing demand for investment-grade properties in Melbourne. And the first area to be investigated is the hotel sector. They understand this sector because it still has a residential feel, but these buyers are looking at hotels with leases in place and that they might be able to develop in five or 10 years' time. It is understood that Chinese airlines have also been seeking out hotel investment opportunities in Melbourne. China Southern has recently bought a six-storey building in Sydney's CBD for its national headquarters in this country. Five years ago there were two Chinese banks in Australia; now there are eight. "The biggest single export for China over time will be capital; Australia needs capital," says ANZ NSW chairman, Warwick Smith. Andrew Low of RedBridge Grant Samuel, and a former head of Asia for Macquarie Bank, says there has been a noticeable change in the operation of the Chinese banks in Australia over the past year. "Before it was all directed to Chinese state-owned enterprises but that is changing," says Low. As the European banks withdraw, Chinese banks are picking up some of the slack. The two most active have been Bank of China and Industrial and Commercial Bank of China (ICBC). Han Ruixiang heads up ICBC in Australia. This is China's largest bank and its long-term strategy is to become the world's largest retail bank, surpassing the Citibanks and HSBCs of the world. There are already ICBC ATMs in Perth, Sydney, Melbourne and Brisbane. And it is pretty big back home, with 16,000 branches and 270 million customers. ICBC has only been in Australia three years; it took eight years to get its licence. But already it has written $15 billion worth of business, according to Han, and it is targeting local loan syndications, not just Chinese companies. So far, it has participated in 13 of these, including Qantas, Santos, Westfield, Woolworths and Woodside. Han says he is looking to bring Chinese savings to Australia for infrastructure projects. He wants to position it here as a leading foreign bank. ICBC has lent funds to 11 infrastructure projects, including the Victorian desalination project and the Newcastle coal loader. Hu Shanjun heads up Bank of China in Australia and he is spearheading a new strategy laid down by Beijing head-quarters to develop a local client base. Telstra, Origin Energy, Qantas, and Investa are all borrowing from Bank of China. It has expanded its lending book by 15 times over the past five years, or 1500 per cent, according to APRA statistics, while overall lending in Australia over that period has increased by just 63 per cent. China Construction Bank, one of the Big Four in China, is a more recent arrival but it has just signed a lease for a plum retail banking site in Melbourne's Collins Street. It obviously wants to make a splash. Elsewhere, big Australian residential and commercial property developers have the Chinese banks in their sights too. The likes of Grollo and Meriton have been wooing them to provide funding packages for their Chinese clients. So far, the banks have been dubious of the proposals, particularly when the proposal has been for yuan loans on Australian dollar assets. "They want us to wear the currency risk – but we are not that stupid," says one banker. Still, it is a new development and while the Chinese banks won't be dupes, they are very likely to become much more significant players in this sphere over the next decade. The China effect is also having a huge impact on our own legal fraternity. Big Australian law firms have been transformed by the push to build their China businesses. The standout is Mallesons, with its alliance with King &Wood – the third largest law firm in China. Since March this year, it has been known as King & Wood Mallesons, now the largest law firm in Asia. And it is a world first – the first time a Western law firm has merged with a mainland practice. Operations have been fully merged in Hong Kong, but the structure allows for three financially independent partnerships with full integration perhaps as early as 2015. Other firms, such as Blake Dawson and Allens Arthur Robinson, have taken a different route, linking up with British firms but with the intention of boosting their Asian, particularly Chinese, operations. Blakes has linked with Ashurst, and taken the latter's name. Allens has linked with Linklaters. Both firms will have integrated joint ventures in Asia with their new partners. It is arguably the biggest shake-up of the legal fraternity in decades. A phenomenon that has been slower to take off so far is the emergence of significant mainland Chinese business networks in Australia. This is distinct from the Chinatown-style communities that have been strong for decades and are in their second, third of fourth generations. Rather, the gap is at the big end of town. But change is in the air. Part of the reason for this gap has been that executives on the ground here have tended to be the local chiefs of the big state-owned enterprises and, more recently, the state-run banks. And these executives tend to be short-term – maybe just four or five years in Australia and then a transfer back to Beijing, to Hong Kong or to New York. Combine this with language difficulties and it is hard for Chinese executives to get traction here. Another reason is that Chinese private sector entrepreneurs with interests in Australia tend to spend little time here – their main focus is mainland China.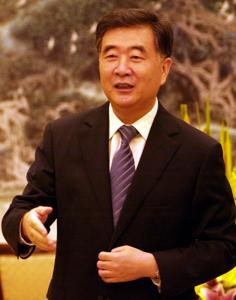 Wang Yang, the secretary of the Communist Party's Guangdong committee, is a member of the Politburo and a hot tip to be appointed in October to the nine-member standing committee at the pinnacle of China's Communist Party government.
But the A-list of the Chinese business community was on display at Sydney's Intercontinental Hotel in June when NSW Premier Barry O'Farrell hosted a state banquet for Wang Yang, the secretary of the Communist Party's Guangdong committee. Wang is a member of the Politburo and a hot tip to be appointed in October to the nine-member standing committee at the pinnacle of China's Communist Party government. Wang is a rising star and put in a much-praised performance at the Intercontinental lunch. "If it had been an electoral contest that day [between O'Farrell and Wang], NSW would have had a new premier," said an executive at the lunch who was impressed by Wang's charm and ability to hold an audience. And it was quite an audience. Seated at the top table with Wang was Chau Chak Wing. (Chau also visited the site of the new Frank Gehry-designed UTS building while he was in town and signed a formal agreement to donate a further $5 million to the university for scholarship endowments. Anthony Albanese, federal Minister for Infrastructure and Transport, accompanied Chau to the building site.). Back at the Wang Yang lunch, Han Ruixiang of ICBC and Hu Shanjun of Bank of China were there, along with Cunliang Lai from Yancoal. Li Yongfeng from CNOOC flew in from Perth for the occasion. Other A-listers included Li Ying from SinoSteel, Hua Dongyi from CITIC and Zhang Zhiming from Shenhua. But there is a relatively new phenomenon in Chinese networking focused on a group of mainland Chinese working in the private sector who are more committed to a long-term career in Australia. Some are here managing family money; others work with the big accounting and law firms or have set up their own mini investment banks. They are carving out careers via their China connections. There have been proposals floated, particularly in Melbourne, for new associations. A China club, perhaps, or a new private-sector oriented Chinese chamber of commerce. None has got off the ground yet but there is a lot of interest.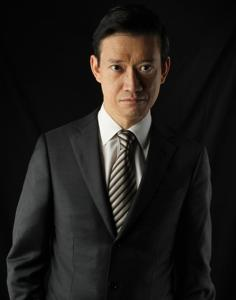 Monash University educated Jason Chang joined forces with mining executive Owen Hegarty last year to form private equity investment manager EMR Capital. Photo: Louise Kennerley
Jason Chang is one example of the new network. Chang was educated at Monash University and rose through the accounting profession to head up KPMG Australia's China practice. He is president of the Australia China Business Council in Victoria, lives in Melbourne but keeps a residence in Beijing and visits there at least once a month. Last year he joined forces with mining executive Owen Hegarty to form EMR Capital, a private equity investment manager specialising in energy and natural resources with deep links to Asia. Chang sees lots of opportunities ahead – mainly because the China expertise here is still so thin on the ground. "Australia still does not have an Asia-capable work force," Chang says. "It is not just about being fluent in Mandarin. How many Australian executives or advisers have actually sat across the table from, and negotiated with, a state-owned enterprise? Very few. They just don't know the psyche." Xu Hanjing is another to watch and he does know how to deal with SOEs. Xu was an up and coming executive with the massive Chinese state-owned enterprise, China National Non Ferrous Metals, when he met up with two Macquarie bankers, Nick Curtis and Jake Klein on a business trip to Australia in the 1990s. The three joined forces to found Sino Gold, which was Australia's most successful resource development in China. It was sold to Canada's Eldorado for $1.9 billion in 2009. Xu is now based in Sydney working with Curtis's investment advisory firm Riverstone Advisory – the Beijing office of Riverstone is headed by Geoff Raby, Australia's former ambassador to China. Xu says Australian companies and, to an extent, the government, lack the theoretical research necessary to understand the different behaviours and the different motivations behind China's state-owned enterprises and of the executives who control them. "They need to know who they are dealing with and why they [the SOE executives] behave differently. China has been a market economy for a very short time; it has to be given time to mature. Equally Australian companies [dealing with Chinese] need to clearly explain their motivations as well." Xu used the analogy of a car, in a recent speech in Beijing,to describe large multinational companies operating out of China: "When a country has no cars, there is no need for traffic rules. When cars start to come into the country, traffic rules will soon be established because the price of having no rules is too great. China, in joining the WTO and opening up the market to the commodity manufacturing industry, is like bringing in cars, while embracing international traffic rules in the country. Therefore, the Chinese manufacturing industry took off." However, Xu says that China has still been hesitant to open to the outside world for investment reform. "China has made no serious commitment to establish international rules and has not brought in global mining companies." Xu and Chang are standout examples of the new China force in Australia, and there are plenty of young mainland Chinese executives coming up behind them. Historically, the resources trade has been the main focus for their interest here, but the expansion has begun into property, banking, tourism, health, education and agriculture. It is likely that in a decade or so we will look back on this period as being just the first baby steps taken in the development of deep Australia-China ties.
Liked this article? Sign up for free to get Juwai Juwai Asia Market updates!