You've successfully copied this link.
China eagerly buying up American assets
By Juwai, 25 August 2012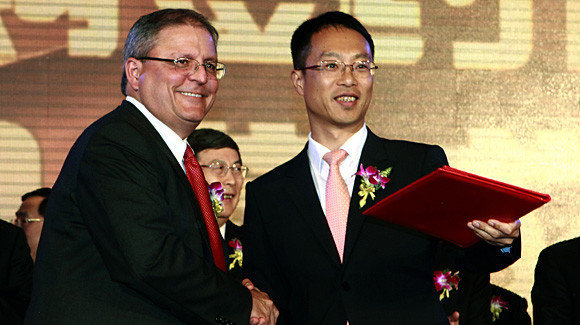 Gerry Lopez, left, CEO of AMC, joins Zhang Lin, vice president of Wanda, at a ceremony to mark the acquisition of the U.S. cinema chain. (Ng Han Guan / Associated Press / August 24, 2012)
With the slowing of China's economy, many Chinese investors and companies are looking overseas to the U.S. instead.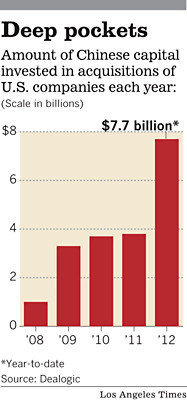 So far this year it is estimated that Chinese have poured at least $8 billion into investments within the U.S. Following the 2008 financial crisis both companies saw a decline in growth rates, but now the Chinese are looking to invest more overseas instead.
Some notable Chinese investments in America include the $2.5 billion deal for 1/3 ownership in Devon Energy Corporation was closed by China Petrochemical Corporation, and Chinese company Dalian Wanda Group bought out AMC Entertainment for $2.6 billion.
With Chinese overseas investments piling up all across the world, it is estimated that their current global holdings stands at $364 billion. Though they have poured large amounts of money into the US, it only accounts for 3% of all foreign investment in the US.
Read more from this story on The Los Angeles Times.
Liked this article? Sign up for free to get Juwai Juwai Asia Market updates!