You've successfully copied this link.
Chinese make 25% of world's luxury buys
By Juwai, 07 September 2012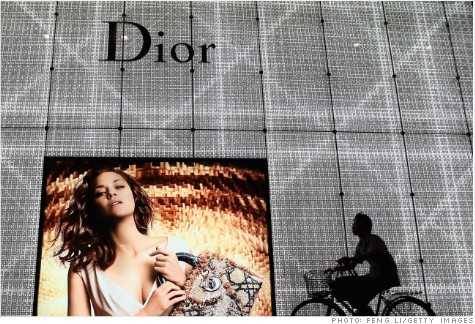 A Chinese man rides bicycle past an advertisement for Christian Dior in Beijing.
Chinese consumers having a growing interest in the luxury goods market, and their impact on it is becoming much more noticeable.
Global Bank HSBC recently released a report revealing that Chinese make up 25% of luxury purchases across the globe, 5 times more than in 2007 when their purchasing habits was only a mere 5%.
Many believe that the surge in Chinese spending in the luxury market is only just beginning. Analysts argue that luxury prands are not just reaching repeat Chinese customers, but are continually bringing new ones in. In efforts to expand their retail chains, many luxury brands are opening store in smaller cities throughout China, bringing luxury shopping to parts of China that have not yet been exposed to it.
In addition to the expansion of locations, China also faces a rapidly growing middle and upper class population, helping to spur on thie increase of spending in the luxury market.
Read more from this story on CNNMoney.
Liked this article? Sign up for free to get Juwai Juwai Asia Market updates!