You've successfully copied this link.
Hot property overseas
By Juwai, 10 October 2012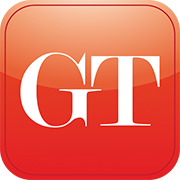 Chinese investors often buy property overseas for the education of their children, or for an opportunity to capitalize on a business opportunity.
Chinese are sweeping up property abroad all across the globe in countries such as France, the US, Australia, and the UK. The demand for overseas property is undeniable, and there are a number of reasons why.
According to the 2012 Hurun Wealth Report, of the Chinese millionaires interviewed, 1 our of ever 3 have assets overseas and 85% have already or are planning to send their children overseas to receive their education.
With the increasing number of Chinese students studying abroad comes the increase in overseas property purchases, often for their children to live in. It is also common to buy homes for the purpose of emigration, or simply for an investment believed to be well worth the money.
Read more from this story on Global Times.
Liked this article? Sign up for free to get Juwai Juwai Asia Market updates!