You've successfully copied this link.
Travel trends: how China's emerging middle classes are changing the luxury-travel market
By Juwai, 12 October 2012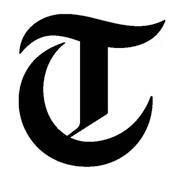 Companies are taking increasing efforts to attract Chinese travellers, such as Harrods in London and Hilton locations all across the globe.
China's growing middle class is beginning to emerge around the world, looking for their next luxury travel destination. The increase in Chinese tourists travelling around the world has begun to influence tourist industries such as airlines and hotels.
With the sudden focus that is being given to making sure Chinese tourists feel welcomed and comfortable, here are some of the changes that are happening:
Harrods. London based company Harrods is now offering a app for smartphones that is strictly in Chinese, making the shopping experience for consumers much more convenient.
British Airways. The airline company is now offering first-class cabins like no other on a direct flight between Shanghai and London, offering both convenience and comfort. The first-class cabin has seats that can be turned into beds, personalized TVs, and dining areas for pairs travelling together.
Hilton. The Hilton hotels partnered with Vivienne Tam, a Chinese designer, who helped customize slippers for their Chinese guests. They have also begn including in their hotel services Chinese channels on TVs, Chinese tea, and an array of Chinese dishes for all 3 meals throughout the day.
Read more from this story on The Telegraph.
Liked this article? Sign up for free to get Juwai Juwai Asia Market updates!