You've successfully copied this link.
Asian buyers snap up London luxury apartments as China flags
By Juwai, 02 November 2012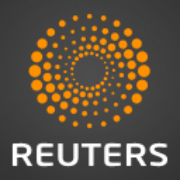 The last five apartments of London's One Hyde Park were sold to Asians, most likely Chinese.
With the final few developments being sold, data has been revealed showing that over 30% of the apartment units in the One Hyde Park luxury complex were sold to buyers from Asia. Buyers ranged from countries such as China and Malaysia.
Each apartment cost between 7 million pounds (US$10.96 million) and 136 million pounds (US$213 million) each.
The large inflow of Chinese investment in London property can be largely attributed to the slow down of the Chinese market as well as a way for Chinese investors to diversify their portfolios. The UK property market is seen to be a safe and global investment, making it a worthwhile investment for Chinese.
Read more from this story on Reuters.
Liked this article? Sign up for free to get Juwai Juwai Asia Market updates!