You've successfully copied this link.
Chinese investors buy Heathrow stake
By Juwai, 06 November 2012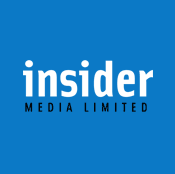 China Investment Corporation has made its second major investment in UK infrastructure with a 10% stake in Heathrow Airport Holdings.
For £450 million, the Chinese Investment Corporation purchased the stake in the company which owns the Heathrow, Stansted, Southampton, Glasgow and Aberdeen airports.
Following the purchase of this stake, Heathrow is now owned by a variety of companies:
33.65% owend by Ferrovial, a Spanish business
20% owned by Qatar Holding
18.59% owned by CDPQ, a Canadian investor
11.8% owned by GIC, the Government of Singapore
10% owned by CIC International
5.88% owned by Alinda Capital, a US investment firm
Read the fully story on Insider.
Loved this article? Sign up for free to get Juwai China Market updates!