You've successfully copied this link.
Rich Chinese want to buy happiness -- by emigrating
By Juwai, 06 November 2012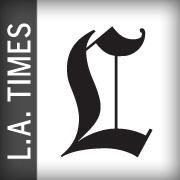 In search of a better lifestyle with cleaner air, less stress, and better schools - many wealthy Chinese are looking at the US, Australia, and Canada.
A survey for Chinese individuals with a net worth of over 10 million RMB (US$1.6 million) showed that of those surveyed, 16% were already in posession of a foreign passport, and 44% had plans to obtain one. The most common reasons explaining why were pollution, corrupt and unstable politics, and poor medical care.
For many of these wealthy Chinese, obtaining a foreign visa is possible through many foreign investor opportunities such as the US EB-5 program. The US EB-5 program requires that a foreign investor invest at least $1 million ($500,000 for poor or rural areas) in a business, and must prove that their investment can create at least 10 jobs.
During this past year alone, with 29,547 arrivals, the Chinese overtook the British as Australia's top source of permanent immigrants.
Read more about this story at Los Angeles Times.
Liked this article? Sign up for free to get Juwai Juwai Asia Market updates!