You've successfully copied this link.
Wary of future, professionals leave China in record numbers
By Juwai, 05 November 2012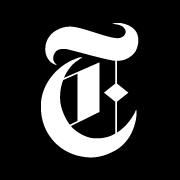 Millions of Chinese professionals have the means to emigrate legally and hundreds of thousands of Chinese a year are taking the opportunity to do so.
Whether it's through investment programs in many different countries or through sending their children to study abroad, Chinese are finding a multitude of ways to emigrate legally, leaving behind their lives in China.
It is estimated that 504,000 Chinese left China is 2010 alone, a 45% rise than a decade before in 2000. Foreign countries such as the US can confirm these growing trends with 87,000 new permanent residents from China alone, an increase from the 70,000 a year before.
Most of the Chinese emigrating attribute their reasons to wanting their children to receive a better education, or them searching for a better lifestyle with less stressful conditions, better air quality, and a more stable and secure governmental system.
With the growing wealth in China, the number of Chinese who are capable of making a move like this is on the rise.
Read more about the story on The New York Times.
Liked this article? Sign up for free to get Juwai Juwai Asia Market updates!