You've successfully copied this link.
China developers chase rich buyers abroad amid curbs at home
By Juwai, 06 December 2012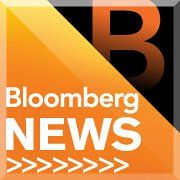 Up until recently, Chinese developers have been keeping their eyes focused on the domestic market, where they have seen a large move of 170 million people into cities in the past decade.
However, the Chinese government's two year plan to curb prices—including home-purchase restrictions in about 40 cities and a property tax in Shanghai and Chongqing—has made overseas investments more attractive to both buyers and developers.
The newly implemented restraints by the government have made overseas investments more attractive to Chinese developers. They are expected to bring in greater return on investment as well as help developers diversify their portfolios.
The effects on overseas markets are already taking place. From March 2011 to March 2012, the US reported that Chinese made up the second largest group of buyers in the real estate market, accounting for 11% of home purchases amongst all international buyers.
Read the full story on Bloomberg News.
Liked this article? Sign up for free to get Juwai Juwai Asia Market updates!