You've successfully copied this link.
Hong Kong investors turn to car parks as property cools
By Juwai, 03 December 2012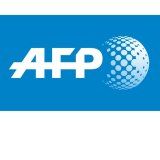 The Hong Kong government introduced new taxes on residential properties in late October to rein in prices, which since 2009, have gone up 90%.
This large increase in prices is at least in part due to strong demand from mainland Chinese buyers. The curbs appear to be working, with first-hand residential property sales down 49% in November as compared to in October.
However, the taxes also appear to have had unusual side effects with car parking spaces becoming unlikely new investments. One recent sale fetched as much as HK$1.3 million (US$166,666).
Read the full story on Google News.
Liked this article? Sign up for free to get Juwai Juwai Asia Market updates!