You've successfully copied this link.
New Zealand homes turn less affordable than Australia, survey says
By Juwai, 21 January 2013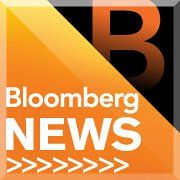 Due to a limited supply of land and various government fees, purchasing New Zealand homes has become less affordable than homes in Australia.
How much does the average home cost around the world? Median home price is expressed in terms relative to median household income:
Hong Kong, China: 13.5 times income
Vancouver, Canada: 9.5 times income
Sydney, Australia: 8.3 times income (vs. 6.5 for Australia overall)
Auckland, New Zealand: 6.7 times income
New Zealand has faced a scarcity of land with a new policy that sets aside land for development, as well as an increase in prices for materials, this combination plus the newly implemented New Zealand taxes on property devlopment, prices of property has raise making them even more unaffordable.
Read the full story on Bloomberg News.
Liked this article? Sign up for free to get Juwai Juwai Asia Market updates!