You've successfully copied this link.
Spain's Chinese immigrants thrive in tough economy
By Juwai, 03 January 2013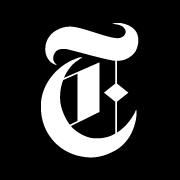 Chinese immigrants in Spain have proven to be entrepreneurial and are thriving in Spain's society.
Over the past 10 months, approximately 8,600 foreigners started businesses in Spain, 30% of whom were Chinese. Real estate companies saw that in 2011 the number of Chinese purchasing homes for anywhere between €70,000 and €100,000 nearly doubled and at least 10 houses a month were sold to Chinese, a majority of whom paid at least 80% in cash.
The Spanish government has implemented programs to attract more of these hardworking and successful Chinese immigrants. Beginning in November, Spain began offering residency to foreignors who invest in or purchase homes worth more than €160,000.
Read the full story on The New York Times.
Liked this article? Sign up for free to get Juwai Juwai Asia Market updates!