You've successfully copied this link.
Chinese signal property-buying intentions in Australia as permanent arrivals numbers rise and visitor numbers jump dramatically
By Juwai, 07 February 2013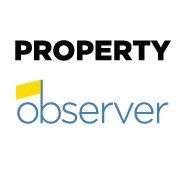 In 2012, there were approximately 17,580 Chinese that settled permanently in Australia, an increase from the 15,780 in 2011 and 14,720 in 2010.
Not only has the number of permanent Chinese arrivals increased over the last few years, but so has the number of Chinese visitors. During the 10 years from 2002 to 2012, the number of Chinese visiting Australia jumped from 190,000 to 630,000.
The recent launch of the Significant Investor Visa is making the permanent move even easier now for high net worth Chinese. The program allows wealthy Chinese access to a four year visa with a A$5 million investment within the country.
Many decide they like what Australia has to offer and buy apartments close to the Melbourne or Sydney CBD where their children will attend school.
Read the full story on Property Observer.
Liked this article? Sign up for free to get Juwai Juwai Asia Market updates!