You've successfully copied this link.
Hong Kong weekend property sales fall on new stamp duty
By Juwai, 25 February 2013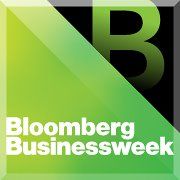 In response to its property becoming increasingly unaffordable, Hong Kong introduced its third set of property curbs on both residential & non-residential properties.
The government has doubled the stamp duty to as high as 8.5% of the property value for any transaction valued at HK$2 million (US$258,000) or more. The exception to the stamp duty is given only to first-time homeowners that are also permanent residents of the city.
In the past 4 years Hong Kong home prices have doubled as a result of an influx of mainland Chinese buyers and a lack of new supply. The Chinese city's homes cost 13.5 times the gross median household income, an increase from the 12.6 times a year ago.
Not only is the residential property expensive, but so is its non-residential property. Hong Kong reportedly has the highest rent for shops in the world, and the second-highest rent for office spaces.
Read the full story on Bloomberg Businessweek.
Liked this article? Sign up for free to get Juwai Juwai Asia Market updates!