You've successfully copied this link.
Chinese in A$600m Sydney tower project
By Juwai, 13 March 2013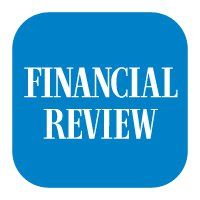 Australia has become an ideal target for Chinese developers, Greenland Group's purchase of a A$600  million CBD site in Sydney being a recent example.
Greenland Group is a Chinese developmental company. The company is looking for ways to diversify its portfolios, trying to expand overseas in markets further away from home. And clearly, one place it has its eyes set on is Australia.
The site has received the first stage of approval for development, with the current plan including over 400 apartments in a 60 story building, with 11 floors for basement level car parking. If carried through, Greenland would be building Sydney's tallest apartment tower and is also expected to build a $75 million hotel.
Kevin Stanley, former Australasian research director at CBRE and now real estate/urban planning adviser, is quoted as saying, "Asian developers are boosting the number of apartment starts, particularly in Melbourne, Sydney and on the Gold Coast, and now account for 30 per cent of all the apartments under construction."
Liked this article? Sign up for free to get Juwai Juwai Asia Market updates!