You've successfully copied this link.
Chinese investors buy up Sydney homes 2
By Juwai, 18 March 2013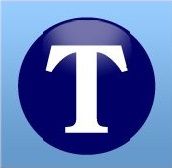 Currently in the Sydney property market one out of every 6 apartments are being purchased by Chinese investors.
Ben Stewart from CBRE says that one in 10 of its The Residence at Hyde Park apartments were sold to Chinese investors and that the main drive for such Chinese interest is children's education. Juwai.com's CEO and co-founder also notes that the current interest is just the beginning.
The Foreign Investment Review Board's 2012 annual report showed that the number of approvals in the real estate sector doubled from the year before, reaching 10,118 approvals. China being a major player contributing to the $19.7 billion value in residential real estate investments.
Read more on The Daily Telegraph.
Liked this article? Sign up for free to get Juwai Juwai Asia Market updates!