You've successfully copied this link.
High-achieving Chinese developer takes Sydney Water Board site
By Juwai, 11 March 2013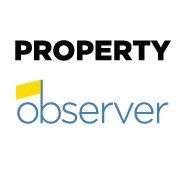 Greenland Group a Chinese development company has acquired the Sydney Water Board site for A$100 million.
Greenland Group is based in Shanghai and is one of the cities largest state-owned enterprises. It has completed and on-going projects in 65 cities.The acquisition of the Sydney Water Board Site is intended for the development of an apartment complex.
If completed, this building would be Sydney's tallest apartment building, fitting the usual focus of Greenland: extra-high landmark buildings.Greenmark reportedly has build 3 of the top 10 highest buildings in the world.
Read more on Property Observer.
Loved this article? Sign up for free to get Juwai China Market updates!