You've successfully copied this link.
Squeezed Asian buyers look abroad
By Juwai, 13 March 2013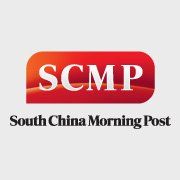 Rounds of property cooling measures in Hong Kong, mainland China and Singapore in recent months are persuading buyers to invest in overseas properties, especially the UK.
According to Colliers International, compared to the same period exactly one year ago, there has been a 20% increase in inquiries from Hong Kong and Singapore. They reported that transactions have also seemed to increase at a comparable pace.
Student apartments in London, priced as low as £43,000, are now also being offered in China and Hong Kong to cater for smaller investors and capture the growing appetite among overseas investors.
Many are realizing the potential in the growing interest Chinese have in overseas markets, going as far as planning exhibitions in mainland China to showcase different areas and developmental projects companies have going on in them.
Liked this article? Sign up for free to get Juwai Juwai Asia Market updates!