You've successfully copied this link.
Beijing curbs second home buyers as China cools property market
By Juwai, 02 April 2013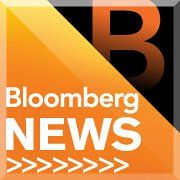 In its latest move to cool the property market, Beijing has implemented a new policy banning all single-member households from buying more than one place of residence.
This rule closed the loophole allowing couples to file for a divorce in order to double their investment capabilities. Other new measures include an increase in the minimum down-payment for all buyers of second homes and a 20% tax on capital gains from property.
In the past year, beginning in February, home prices in Beijing rose 5.9%. Between the periods of 1998-2011, China saw a nationwide rise in home prices of 160%.
Shanghai has also seen new home prices rise by 3.4% over the course of this year. Similarly to Beijing, Shanghai has decided to take new measures, also including increased down-payment requirements and interest rates for second-home mortgages. They have also implemented policies preventing banks from providing credit to third-home buyers.
Liked this article? Sign up for free to get Juwai Juwai Asia Market updates!