You've successfully copied this link.
None issued yet, but significant visa applications dominated by Chinese investors eyeing NSW and Victoria
By Juwai, 26 April 2013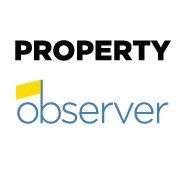 Chinese investors have accounted for over 200 applications for the Significant Investor Visa introduced late November 2012.
Direct investment in real estate itself will not qualify applicants for the Significant Investor Visa. Thay can instead alternatively invest in unlisted managed funds holding a trading business, Australian property assets, or a trading company. Those who qualify for the Significant Investor Visa are also expected to be interested in the top-end property markets in cities like Sydney and Melbourne.
The Department of Immigration's latest figures show that a whopping 212 out of 222 invitations to apply for a Significant Investor Visa were issued to Chinese investors. In addition, 345 Chinese investors expressed interest in the visa. New South Wales and Victoria draw the majority of investment interest. Read more on Property Observer.
*********************************
Significant Investor Visa basics
Invest a minimum of A$5 million in approved investments for 4 years to become eligible to apply for a permanent visa
No English language requirement, innovation points test, or upper age limit
Must stay in Australia at least 160 days within those 4 years
*********************************
Liked this article? Sign up for free to get Juwai Juwai Asia Market updates!