You've successfully copied this link.
Centuria targets significant investor visa aspirants with Sydney office property syndicate investment opportunities
By Juwai, 03 May 2013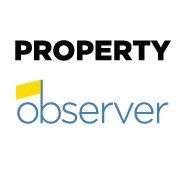 Centuria is now targeting Asian investors interested in applying for the Australian Significant Investor Visa.
Centuria recently acquired the 17 story 175 Castlereagh tower for $56 million and the 10 Spring Street office tower for $91.6 million.
Many of the investors in the 175 Castlereagh fund, launched in February, were high net worth individuals who invested above the $100,000 minimum requirement.
The 10 Spring Street fund advertises itself as being a "complying investment for investors seeking nomination by the NSW State Government for a Significant Investor Visa".
Direct property investment is not a complying investment for a Significant Investor Visa, unlike investment in unlisted managed fund that holds Australian direct property assets.
The Significant Investor Visa, a fast-tracked visa for investment immigration introduced in November 2012, has drawn much Chinese interest. 212 of the 222 invitations issued by the Department of Immigration were to Chinese investors.
Read more on Property Observer.
Liked this article? Sign up for free to get Juwai Juwai Asia Market updates!